SEE THE BACKSTORY
Could Peyton Manning play for Arizona?
Posted:
Updated: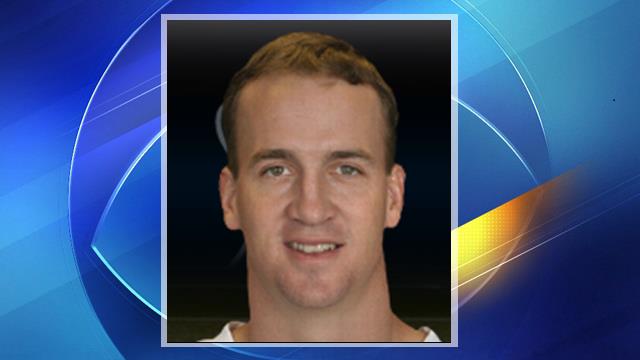 SCOTTSDALE, AZ (CBS5) -
Could Peyton Manning play for Arizona? That's the question many Cardinals fans are asking after rumors surfaced last week franchise player Larry Fitzgerald had dinner with the Colt's quarterback.
CBS 5 News asked Fitzgerald about the rumors.
"I know for sure I haven't talked to Peyton since last year at the Pro Bowl. That's the last time I actually had any dialogue with him, so where the rumors come from, I have no idea," said Fitzgerald.
Fitzgerald would only say both Peyton Manning and his brother Eli Manning, as well as the Patriots' Tom Brady, were great quarterbacks. He side-stepped the question of whether he'd want to play with Peyton Manning here in Arizona.
"Honestly, I don't know. I have no say so in that. Whatever's going to help our team win. (Quarterbacks) John (Skelton) and Kevin (Kolb) have done a good job and worked hard for us over the course of the year -- John for two years," said Fitzgerald. "I'm just here and whoever's throwing, I'm going to try to catch it."
Fans who lined up to see the Cardinals' star at a Scottsdale AT&T store Monday evening had stronger opinions of a possible Fitzgerald-Peyton Manning duo.
"If he's healthy, I think they should go for him," said Frank Abu-Sharif, a Cardinals fan.
"It would be very awesome because him and Larry will be the best partnership," said Adel Sav, also a fan.
"I think Peyton should stay home. I think he's done. Why should he hurt himself again? I mean, it doesn't make any sense," said Marie Bates, who said she was a long-time Fitzgerald fan.
"I think that would be awesome, with Larry Fitzgerald on his side (he could go to a) Super Bowl again," said Kenneth Fox, a fan.

Copyright 2012 KPHO (Meredith Corporation). All rights reserved.