13 stolen ATVs recovered in 22 search warrants
Posted:
Updated: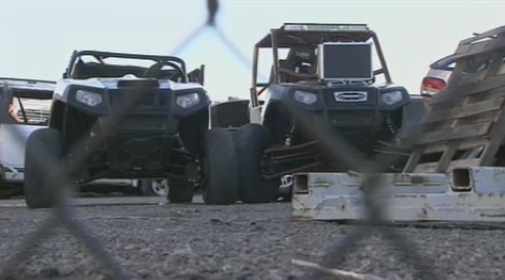 PHOENIX (CBS5) -
Numerous all terrain vehicles have been stolen from Valley homes and businesses in recent months.

Thursday, investigators with the Arizona Auto Theft Authority Task Force recovered more than a dozen of them as they executed 22 search warrants across the Valley and as far away as Tucson and Rio Rico, AZ.

Those stolen ATVs - worth about $200,000 - are now sitting in a police impound lot.

"There are innocent victims out there that unknowingly purchased one of these vehicles and had no idea anything was wrong with it until we knocked on their door Thursday night and wanted to inspect their vehicle," said Det. Keith Mulvihill, a member of the task force.

Investigators said the bad guys were stealing ATVs, switching the original vehicle identification numbers (VIN) to custom VINs, then re-registering the vehicles under the new numbers.

"They're going through quite a bit to try to conceal the true identity of these - coming up with false (invoice) paperwork and false numbers on the vehicles. It's very creative," said Mulvihill.

According to police, the crooks bypassed the Motor Vehicle Department by using a third party motor vehicle office.

"It could be a lack of training (at the third party office), a lack of concern, or corruption," said Mulvihill. "We have just started the investigation so I really can't say (yet)."

Investigators said they have made several arrests so far but are still looking for the ringleaders.

They are also starting to identify the victims who got their ATVs stolen, saying the process is taking some time because the original VIN numbers are missing.

They also cautioned consumers to be wary if someone is trying to sell you any vehicle without its original VIN. They said when in doubt, take the vehicle and paperwork to an actual MVD office.

Copyright 2012 KPHO (Meredith Corporation). All rights reserved.