UPDATE
2 bodies found in Paradise Valley house fire
Posted:
Updated: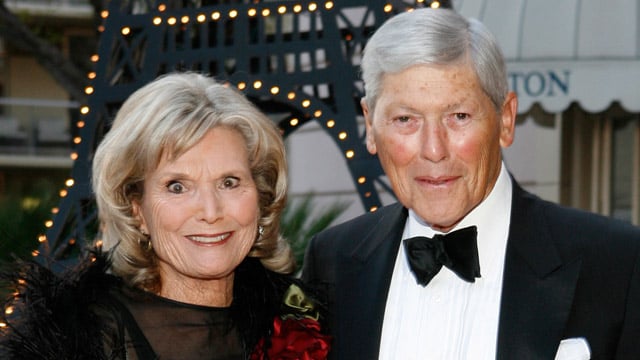 © (Courtesy: Linda Herold)
PARADISE VALLEY, AZ (CBS5) -
Crime Scene Investigators arrived Monday night at the Paradise Valley home where two burned bodies were found earlier in the day.
The home belongs to Dr. Lawrence Shapiro and his wife, Glenna. Both are well known for their involvement in Valley charities.
Police officials have not confirmed that the Shapiro's were the ones found dead inside their home, but neighbors and close friends are speaking as if that is the case.
"I'm going to miss him, I surely am. My wife's in tears right now, it's one of the reasons I decided to take my walk, just get out of the house," said George Sorensen, who said he has known the Shapiros for 30 years.
The Shapiro's family has posted the following statement on their website, Glennalawrenceshaprio.com.
We are shocked and saddened at the loss of our parents who were so loved by their family and community. We are working with the investigators to help facilitate a thorough investigation to apprehend and bring to justice those who were responsible. We ask that our privacy is respected as we are coming to terms with these events.
Officials also have not announced if this is a murder case.
If it is, it would be the first in Paradise Valley since 2005, according to statistics on the police department's website.
In a statement issued Tuesday, Paradise Valley Mayor Scott LeMarr said, "While it has not been confirmed at this point that Lawrence and Glenna Shapiro passed away in the incident, we are very close friends with the Shapiros, and their loss would sadden us deeply."
Events began to unfold about 10:30 a.m. Police say a car with no one inside was found on fire in North Phoenix.
A short time later, Phoenix police investigators called authorities in Paradise Valley.
"They asked us to come by this home here in Paradise Valley because that car that was burning in Phoenix was registered to the home here in Paradise Valley," said Paradise Valley Police Commander Alan Laitsch.
When Paradise Valley police arrived at the home on North Delos Circle, they found the house on fire.
Police say Phoenix firefighters were able to put the blaze out pretty quickly. When the fire was extinguished, firefighters found two bodies inside.
"Any time we find bodies inside a home that's been burned, we consider that suspicious in nature," said Laitsch.
Copyright 2012 KPHO (Meredith Corporation). All rights reserved.