Mom: Son killed by iron blow was seeking help
Posted:
Updated: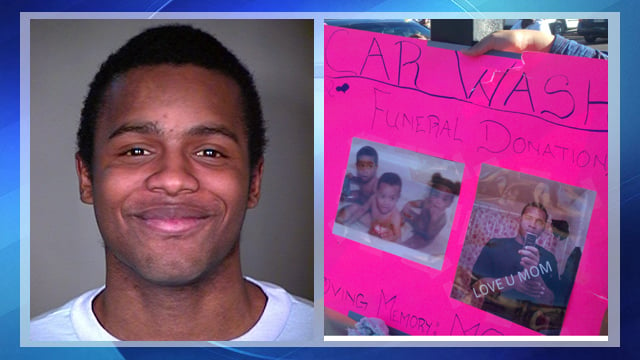 Moses Taylor
PHOENIX (CBS5) -
CBS 5 News has learned more about a man killed Friday by a blow from a clothes iron after allegedly breaking into an apartment.
The family of 20-year-old Moses Taylor held a car wash Sunday near 77th Avenue and Indian School Road.
RELATED: Clothes iron used as weapon against burglar
The car wash was an effort to raise money for Taylor's funeral.
It was around 3 a.m. Friday morning when a roommate living with a family in an apartment near I-17 and Glendale Avenue heard Taylor breaking through a window, police reports said.
Police say the roommate yelled for everyone to get out while he and Taylor were in a struggle.
That's when investigators say the roommate struck Taylor in the face with a clothes iron. Taylor later died at the hospital.
At Sunday's carwash, Taylor's mother said he was not invading that home but he was actually running for help.
"My son was banging on the door trying to get help because he had been robbed and beaten and some man took money from him. So he wasn't just trying to hurt the homeowner, he was just trying to get some help," said Essie Strong.
Early reports from police on Friday indicated that the man who struck Taylor was acting in self-defense.
Strong said she understands that but wants to fight for what she says really happened.
Copyright 2012 KPHO (Meredith Corporation). All rights reserved.