SEE THE BACK STORY
Landfill search for Jhessye is under way
Posted:
Updated: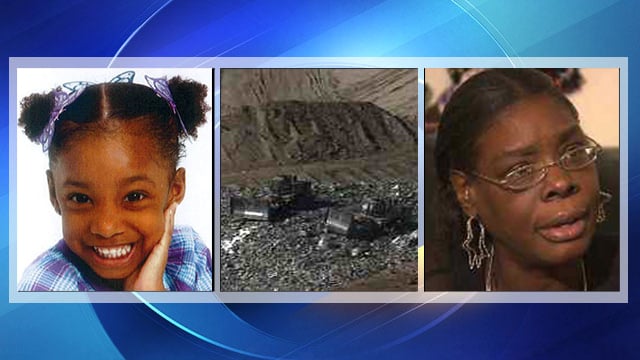 Jhessye Shockley (l), Butterfield Landfill, Jerice Hunter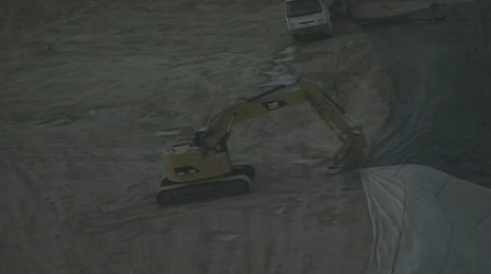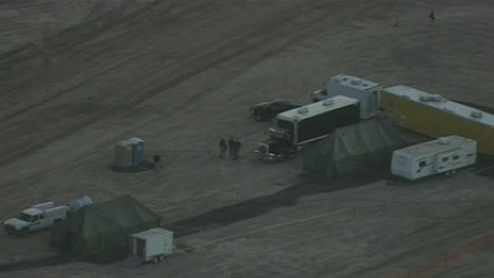 MOBILE, AZ (CBS5) -
The search for 5-year-old Jhessye Shockley has started at Butterfield Landfill in Mobile.
The search began at 7 a.m. Monday with a team of more than 40 people, including the FBI and the Child Abduction Response Team. Jhessye was reported missing Oct. 11.
"The technology that's in place right now puts us into a better position to be successful than in landfill efforts in the past just because we are in a position where there's much more scientific analysis that's able to be done in this particular situation," said Sgt. Brent Coombs of the Glendale Police Department.
Crews will search daily from 7 a.m. to 3 p.m., Monday through Friday, Coombs said.
"Our agency's hope is that we are successful in finding Jhessye's remains, allowing her a proper internment, and ultimately bringing to justice the person or persons responsible for her death," Coombs said in a statement.
Investigators said they've narrowed their search to a roughly 180 by 200 feet area that's more than 20 feet deep. Police said it's the equivalent of one day's waste, which amounts to 6,000 tons of trash.
Coombs said there is the potential for finding a body with "punctures, scratches, lacerations," and that the technology also can find things emitting gasses, "which is why we have hazardous materials (team) here monitoring the area."
"We've tried to do everything humanly possible so that there is the most probability for success," Coombs said.
Glendale police announced Dec. 21 that they believe Shockley's body was placed in a trash receptacle in Tempe and dumped in a landfill prior to her being reported missing.
"We know a specific date that we believe the body was removed from the apartment made it's way over to a Tempe trash receptacle then removed on a specific day by a specific truck went to a transfer station was picked up by another specific truck and went to a specific location within the landfill," said Coombs.
Investigators say the girl's mother, Jerice Hunter, is the focus of their investigation into Jhessye Shockley's disappearance.
Hunter's attorney, Scott Maasen, has blasted Glendale police for their handling of the case.
"Why didn't you start a long time ago. We know if you're looking for something in a landfill the longer you wait the harder it is for you to find something," said Maasen.
Glendale police said planning for this kind of massive undertaking is time consuming. They had to secure the heavy equipment that will help with the dig, train investigators and they consulted with experts in this kind of operation both locally and nationally.
"We'll be looking for any evidence of Jhessye, evidence that could shed some light on how she might have been transported over and just evidence that would show us the specific area that we believe she was removed from," said Coombs.
Regardless of whether they find evidence, Glendale police said they will turn their case over to the county attorney's office for review and prosecution.
Related:
Copyright 2012 KPHO (Meredith Corporation). All rights reserved.