President Obama unveils manufacturing plan in AZ
Posted:
Updated: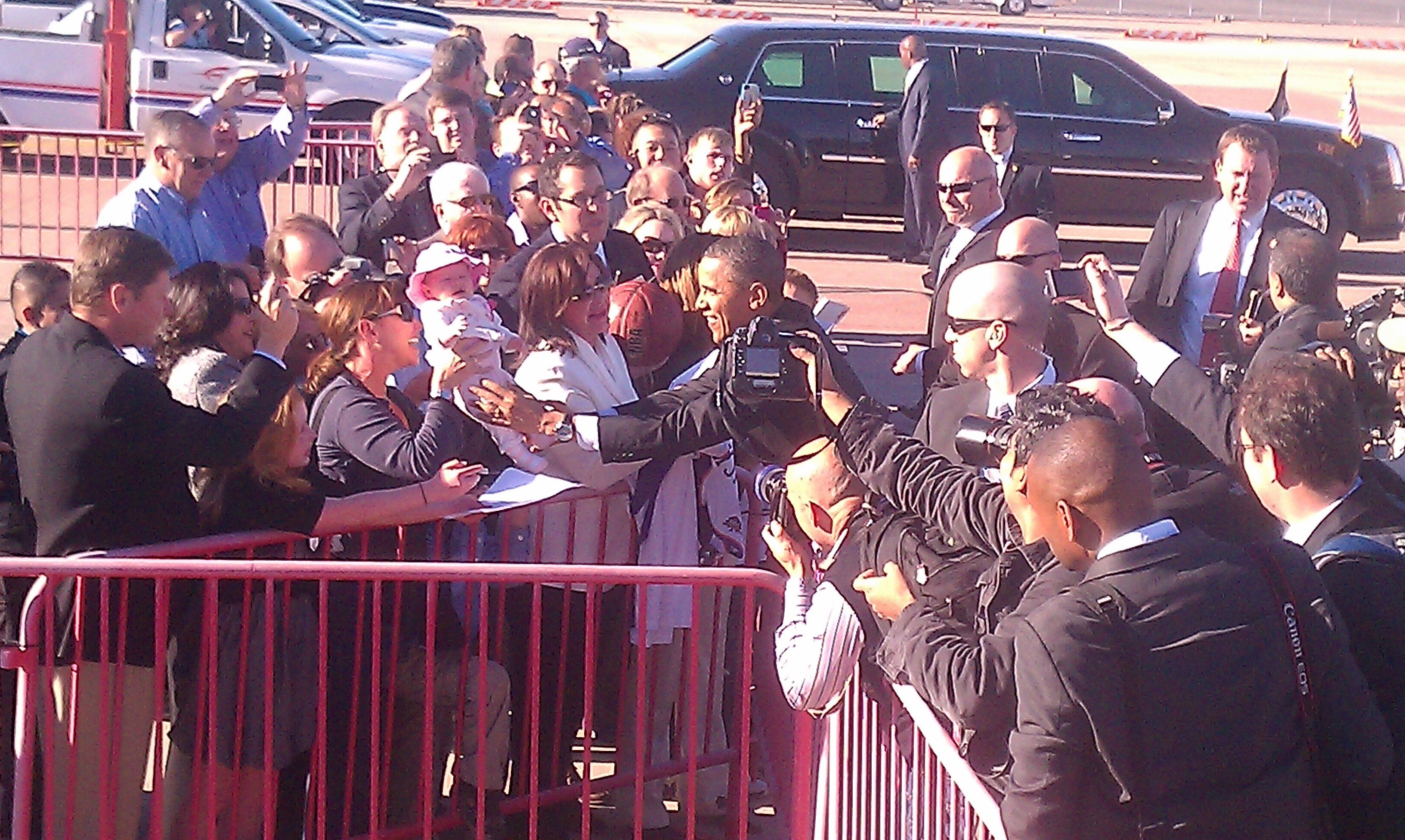 CHANDLER, AZ (CBS5) -
President Barack Obama unveiled his plan Wednesday to boost American manufacturing during a visit and speech at Intel in Chandler.
Obama said the measures will help support the manufacturing sector in Arizona by increasing the incentives for about 4,300 manufacturing firms in the state to invest and create new jobs on American soil.
His proposal includes the following measures:
Removing tax deductions for shipping jobs overseas and providing new incentives for bringing them back home

(revenue neutral): The tax code currently allows companies moving operations overseas to deduct their moving expenses - and reduce their taxes in the United States as a result. The president is proposing to change that. These deductions will be denied, and companies will no longer be provided deductions for moving their operations abroad. At the same time, the president is proposing to give a 20 percent income tax credit for the expenses of moving operations back into the United States to help companies bring jobs home.
Targeting the domestic production incentive on manufacturers who create jobs here at home and doubling the deduction for advanced manufacturing

(revenue neutral): In conjunction with the president's broader commitment to corporate tax reform, the administration is proposing measures to provide incentives for manufacturing in the United States. The administration is proposing to reform the current deduction for domestic production by more narrowly focusing it on manufacturing activities-for example, it would no longer cover oil production. These savings would be invested in expanding the deduction for manufacturers and doubling for advanced manufacturing technologies from its current level of 9 percent to 18 percent.
Introducing a new Manufacturing Communities Tax Credit to encourage investments in communities affected by job loss

($6 billion in credits): The president is proposing a new credit for qualified investments that help finance projects in communities that have suffered a major job loss event. This credit will provide $2 billion per year in incentives for three years. For this purpose, a major job loss event occurs when a military base closes or a major employer closes or substantially reduces a facility or operating unit, resulting in permanent layoffs. The tax credit would support qualified investments in this affected community - made in conjunction with State Economic Development Agencies and other local entities - that improve local economic growth.
Providing temporary tax credits to drive nearly $20 billion in domestic clean energy manufacturing

($5 billion in credits): The president is proposing to extend tax credits to drive nearly $20 billion of investment in domestic clean energy manufacturing, ensuring new windmills and solar panels will incorporate parts that are produced and assembled by American workers. This Advanced Energy Manufacturing Tax Credit - which was oversubscribed more than three times over - goes to investments in clean energy manufacturing in the United States. The additional $5 billion in tax credits the president is proposing will leverage nearly $20 billion in total investment in the United States.
Reauthorizing 100 percent expensing of investment in plants and equipment

($4 billion): The president is proposing to extend for all of 2012 a provision that allows businesses to expense the full cost of their investments in equipment, spurring investment in the United States. Over the next two years, this would provide businesses large and small with $50 billion in tax relief, with much of that recovered by the Treasury in subsequent years.
Closing a loophole that allows companies to shift profits overseas

(raises $23 billion): Corporations right now can abuse the tax system by inappropriately shifting profits overseas from intangible property created in the United States. The president is proposing to close this loophole.
Obama's visit to an Intel manufacturing plant comes as Arizona tries to lift itself out of the economic doldrums it has felt since its housing market tanked and as Democrats hope that the state will fall into their column.
Copyright 2012 KPHO (Meredith Corporation). All rights reserved.