Report: Vegas man tortured wife for 9 hours
Posted:
Updated: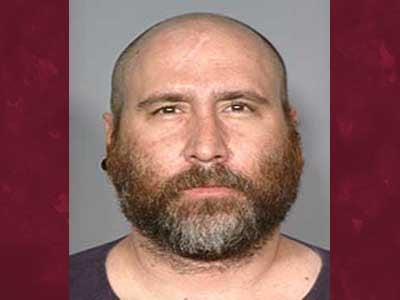 LAS VEGAS (FOX5) -
A Las Vegas woman who survived more than nine hours of torture at the hands of her estranged husband said she was repeatedly beaten into a state of unconsciousness, strangled and nearly burned to death before escaping the couple's home.
That's according to an arrest report for 38-year-old Eric Teer, who was taken into custody early Friday following a standoff with police at a home on Chenin Avenue near El Capitan Way.
The report includes graphic details of the attack on 37-year-old Nicole Teer, who was rushed to Summerlin Hospital with multiple facial injuries, bruising and scratches throughout her body, and burns to her arm.
Eric Teer, also known as Eric Peer, faces charges of attempted murder, kidnapping, battery domestic violence, obstructing a police officer and attempted arson.
According to the arrest report, the couple has been married for 14 months and has two sets of twins, born in February and December of last year.
Eric Teer has a history of domestic violence, having been convicted for battery in August 2011. The couple separated in June.
Nicole Teer told police she left her children with a babysitter in Utah and returned to Las Vegas last week to work things out with her husband.
At about 10 a.m. Thursday, the couple was drinking beer and having a conversation that later turned into a violent argument, according to the arrest report.
Nicole Teer told police she was knocked unconscious and woke up a short time later with her legs bound together with tape. After passing out again, Teer said she woke up in a bedroom with her legs untied and her husband attempting to strangle her.
Teer said her husband tried to push her out of a window, but ended up knocking her unconscious again.
After coming to, Teer told police she escaped to a downstairs bathroom and barricaded herself inside by lying on the floor with her feet against the door.
"Suddenly, flames began to shoot under the bathroom door," police wrote in the report. "Nicole opened the door and ran through the flames to escape being murdered by means of a fire."
Teer escaped through the garage and ran to a neighbor's house, where she called 911 shortly before 10 p.m.
Eric Teer was taken into custody just after 1:30 a.m. Friday.
Las Vegas Metro police detectives later searched the couple's home and discovered a smashed cell phone, blood throughout the house, fire damage to the bathroom and black tape in a garage trash can, according to the arrest report.
Teer was due in court for a felony arraignment Wednesday morning.
Copyright 2012 KVVU (KVVU Broadcasting Corporation). All rights reserved.