Fast and Furious being investigated by Arizona
Posted:
Updated: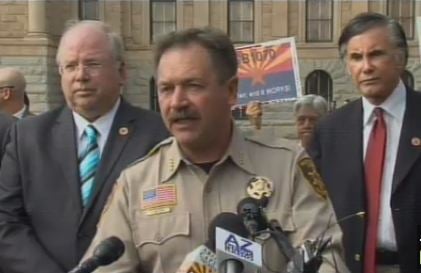 PHOENIX (CBS5) -
The State of Arizona is ready to start its own review of a botched gun smuggling operation that took the life of an Arizona Border Patrol agent.
At the state capitol today, House Speaker Andy Tobin said he's created a special committee to investigate the Fast and Furious operation.
He's calling it a fact-finding mission.
When asked why the state was getting involved since this was a federal operation, Tobin said that they need to investigate since it involved the people of Arizona.
"Our sheriffs are very concerned about this process. Our citizens are also very concerned about this process. How did this happen here and why? I think if it is just about fact finding, then nobody should be afraid of us putting together a commission to talk about it," explained Tobin.
The committee's chair, Republican Rep. David Burnell Smith, said the committee will determine if the operation broke any state laws or if any new laws are needed.
Lawmakers say the committee will have subpoena power and is to submit a report by March 30.
Copyright 2012 KPHO (Meredith Corporation). All rights reserved.