Senator announces bill to repeal SB 1070
Posted:
Updated: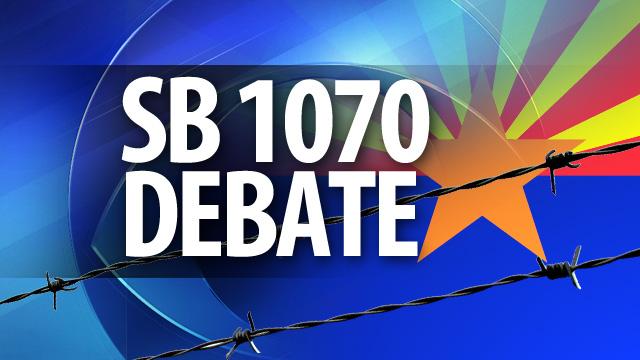 PHOENIX (CBS5/AP) -
Supporters and opponents of Arizona's controversial immigration law are squaring off again after Democrats say they're working to repeal the measure.
Dozens of protesters carried signs and shouted at each other as lawmakers on both sides discussed the law.
Sen. Steve Gallardo of Phoenix says he is introducing a bill, SB 1218 to repeal the law, which he says is polarizing and has harmed the state's reputation.
Republican lawmakers, who held their own rally to reiterate their support for the law, say Gallardo's proposal will go nowhere in the Legislature.
SB 1070 made it a state crime to be in the country illegally and gave power to local police to question the immigration status of anyone they stop. It also criminalized the transportation of an illegal immigrant anywhere in the state, even if by a family member.
In April it will be two years since Gov. Jan Brewer signed SB 1070 into law, however, much of the law has been put on hold as its constitutionality is debated in court.
Copyright 2012 Associated Press. All rights reserved. KPHO (Meredith Corporation) contributed to this report.