Local rap artist releases song for Jhessye
Posted:
Updated: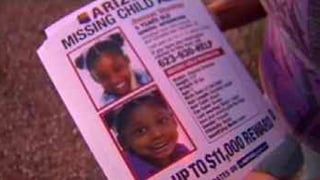 PHOENIX (CBS5) -
Local rapper, Trap, has written and recorded a song for missing 5-year-old Jhessye Shockley from Glendale.
Trap, whose real name is Tikey Patterson, said he has been following the little girl's case and wanted to continue to promote awareness of the situation.
"At the end of the day, I just want to let everybody know that people still care. Real people still care. The community wants to know what happened and I personally have questions myself," said Trap.
The song is edgy and early on in the lyrics poses the question of racism.
"Oh. how America's become so passionate except when it come to young black Africans."
But when asked if he believes racism has kept this case from dominating national headlines or effected how police have done their job, Trap says the issue is more about finding answers to what happened to the little girl.
"I don't want to necessarily say that it's a racism card but I'm just not 100 percent sure if this were any other child it would have gotten the same look as it has. It makes me raise questions. Is this because this is an African American child or is this because it just is what it is, as far as them (police) not having any answers, said Trap.
The rapper said he is not making any money off the chart and in no way released it for any kind of publicity.
"I wasn't even going to share this song with people. It was just something that I went in and did. And I shared it with people and they said that I should put it out so I did," said Trap.
Copyright 2012 KPHO (Meredith Corporation). All rights reserved.