UPDATE
No laughing matter: 'The Joker' terrorizes store
Posted:
Updated: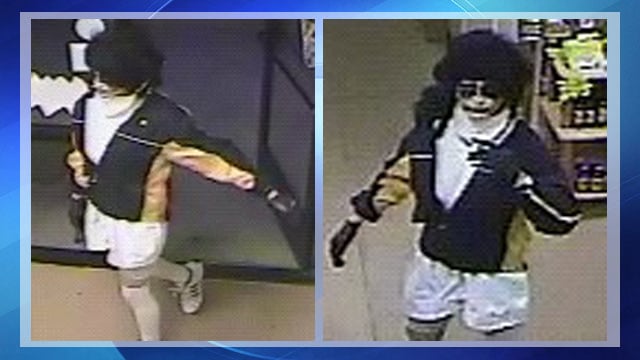 PHOENIX (CBS5/AP) -
A $1,000 reward is being offered for information on a robber dressed as "The Joker" who was armed with a knife when he terrorized a couple of employees at a Phoenix store.
Police say the man pretended to be a customer at the Rocket Fizz Soda Pop Store near 51st Avenue and Union Hills Sunday.
What happened next is what has officers worried.
"He takes the two employees in the back office," said Darren Burch of Silent Witness. "Takes duct tape to tie them up. And as one of the employees tries to get away, he actually cuts and injures that employee."
The suspect is described as being in his 20s. He is 5'10" tall and weighs 170 pounds. He was wearing face paint, a black wig, a black and yellow jacket, white shorts, white stockings and white Adidas stripe sneakers.
People with any information about the crime are asked to call Silent Witness at 480-WITNESS (480-948-6377).
Copyright 2012 KPHO (Meredith Corporation). All rights reserved. The Associated Press contributed to this report.