House left by renters in conditions straight out of 'Hoarders'
Posted:
Updated:
By Amy Anderson, Anchor/Reporter
By Chris Oberholtz, Digital Content Manager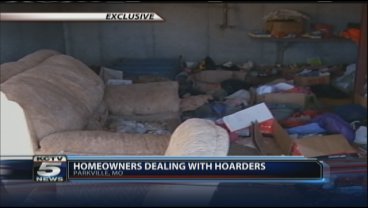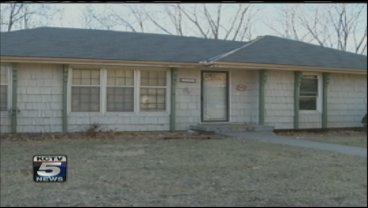 PARKVILLE, MO (KCTV) -
Trash, feces and bugs are the new tenants of a Parkville home. It's what a landlord is now facing as he tries to clean up the mess.
People walking by wouldn't know it from the outside but inside, the word deplorable seems like an understatement.
"We've cleaned this room quite a bit, but on the floor this isn't dirt. It's actually feces," said Travis Matteson, whose parents own the home.
Travis took KCTV5's Amy Anderson on a tour that no person would want to be a part of and it's nothing short of a landlord's worst nightmare.
During the tour, Travis showed that every room was destroyed and covered in feces and filth. The conditions were so bad that both Travis and the KCTV5 photographer who came along to shoot the conditions had fleas from just being inside.
"It's just disgusting. I don't know how you live like this," Travis said.
The renters, a seemingly nice family with three kids, a dog and a sad story about needing a roof over their heads, moved in last year.
"He said he'd worked for AT&T for 15 years so I thought he was stable," homeowner Howard Matteson said.
Stable or not, while living there, the family stopped paying their rent and changed the locks so the homeowners couldn't get in.
"The few times we've been over there, they wouldn't let us in. They'd always meet us outside or bring the rent down here when they did pay the rent," Howard said.
As it turns out, the family had more than one dog. A neighbor claimed to have spotted more than 10 at one time, all living in filth and fending for themselves with free reign on the recently renovated home.
"I feel bad for the dogs. I feel bad for the three kids living here," Travis said.
The Mattesons said those three children appeared to sleep on the floor on a thin mattress, one that was also covered in filth.
"Those people should be punished. They should be put in jail for this," Travis said.
The Mattesons have no idea where the family moved to and are planning on meeting with Platte County Sheriff's deputies, not only about the nearly irreparable damage done to their home but mainly out of concern for the three children who had to endure living here.
Copyright 2012 KCTV (Meredith Corp.). All rights reserved.