Quad amputee reaches summit of Mt. Kilimanjaro
Posted:
Updated: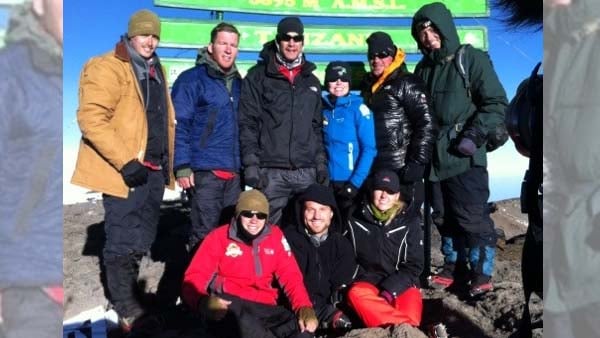 ATLANTA (CBS46) -
A 25-year-old quadruple amputee from Buford became the first person of his kind to reach the summit of Mt. Kilimanjaro in Tanzania on Sunday, according to the website Mission Kilimanjaro.
Kyle Maynard and Team Kilimanjaro started their climb on Jan. 6 in an effort to raise awareness for disabled children in Africa.
Maynard, who was born with a condition known as congenital amputation, is first quadruple amputee to crawl up the mountain without assistance.
CBS Atlanta News talked to Maynard in October 2011.
"To me I never knew different. My parents raised me with the attitude to believe that the disability was there, but it wasn't going to effect my life," said Maynard. "Kilimanjaro will be the toughest test I've ever faced," said Maynard.
Maynard did not use any prosthetics or be pulled up with any equipment.
He had mountain bike tires wrapped around his limbs with gorilla tape and crawled up the mountain on all fours.
Copyright 2012 WGCL-TV (Meredith Corporation). All rights reserved.