Valley man says King's dream sill progressing
Posted:
Updated: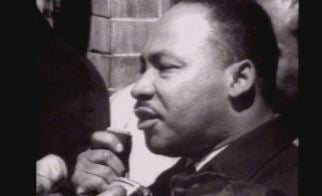 PHOENIX (CBS5) -
Dr. Martin Luther King Jr. would have been 83 years old Sunday and the federal holiday will be observed Monday to honor of his life.
Oscar Tillman is the President of the Maricopa County NAACP and he believes that Dr. King's dream is still a work in progress.
"He fought for jobs, he fought for education, he fought for equality," said Tillman.
He believes there are some big problems in Arizona saying, "Why do we have so many people out of a job?" and "I don't think the schools are getting the financial support they deserve."
When asked to describe what he thinks Dr. King would say about the Grand Canyon State if he were here today, Tillman said, "We get numerous complaints of people using the "N" word toward each other and not only from co-workers, but from management… He would be very disappointed."
Tillman lives by Dr. King's principles in his own home and has his own dream that in Arizona's Centennial, more people will apply more of the King's principles in all aspects of life.
"If you treat me with total respect and the love for human nature and a person, I think that adds it all up right there," said Tillman, "And I think that's Dr. King."
Arizona voters approved the holiday in the early 90s.
Copyright 2012 KPHO (Meredith Corporation). All rights reserved.