UPDATE
More than 100 items seized from Jerice Hunter's home
Posted:
Updated: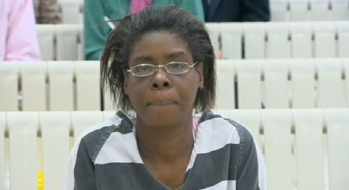 Jerice Hunter
GLENDALE, AZ (CBS5) -
Investigators seized more than 100 items from the home of Jerice Hunter, the mother of a missing Glendale girl.
Police and the FBI searched Hunter's home six weeks after 5-year-old Jhessye Shockley was reported missing. They were looking for clues in the girl's disappearance.
Details of the search warrant were sealed until Friday.
Court records show among the things confiscated as evidence were kids' clothes, diaries, journals and bedding.
They reportedly collected carpet samples from the master bedroom closet, water samples from the sink pipes and cleaning supplies.
Hunter's attorney, Scott Maasen, said the items are normal household items and prove nothing.
"There isn't anything in the inventory of what was taken that isn't in my home or any one else's home. There's not a proverbial smoking gun or anything like that that was found," said Maasen.
Police believe Hunter kept Jhessye in the closet and tortured her. One of Jhessye's older sisters told police the closet where Jhessye was kept, "looked like a grave and smelled like dead people."
Hunter was arrested for child abuse the day the search warrant was served, but no charges were ever filed and she was released.
"She's free to do whatever she wants to do. And go about her business. She's under no conditions to notify anyone whether she moves or not," said Maasen.
In fact, Hunter is moving out of the Glendale apartment on 45th Avenue just south of Glendale Avenue. Management took her to court to get her removed. Hunter's attorney implied Hunter was moving because the place is uninhabitable due to the damage done during the police search warrant.
"The place has been ransacked, pipes have been taken out, carpets taken out. I mean, it's not where anyone would want to live in those conditions," said Maasen.
Shockley was reported missing on Oct. 11, 2011.
Stay with KPHO.com and CBS 5 for the very latest on the Glendale police investigation.
Copyright 2012 KPHO (Meredith Corporation). All rights reserved.