Parents plan for future with domain names for kids
Posted:
Updated: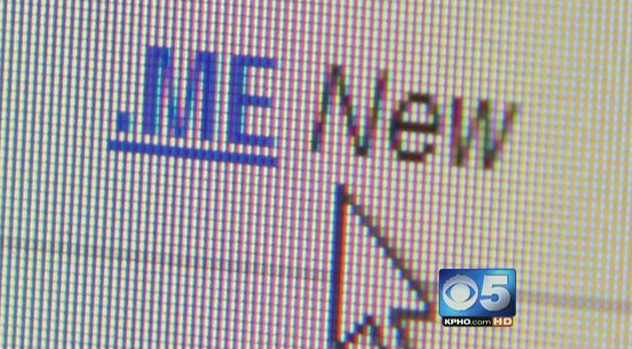 PHOENIX (CBS5) -
Most parents want to invest in their child's future.
In this digital age, some are buying domain names on the World Wide Web for their kids before they are ever born.
As the owner of an Internet-based business, Leslie Roman didn't think twice about buying her daughter Kacie's domain name until she learned it was snatched away by someone else.
"When Kacie was little, she used to write a lot of stories and I thought maybe at some point she may become an author and it would be horrible if it wasn't available, or if she had to pay a lot of money to buy it from somebody else."
Kacie is now a sophomore in high school, still far away from needing her own URL but she is sure she will need at some point in her future.
"I think it was nice of them to think of the future and think of me needing that when I'm older so I don't have to," Kacie said of her parents.
The beginning of the year is an especially busy time for buying domain names, according to Go Daddy's CEO, who said some of the more popular domain names are Liam, Lily and Isabella.
"People really understand that the domain name is like 21st century real estate, and so they are having their kids and they think, they will go online at some point, so let's reserve that for them now," Go Daddy's Warren Adelman said.
Adelman also says they're seeing more of the ".me" extension than ever before.
Roman says not only do her daughters have their own domain names, but their own email addresses, as well.
"We also have a domain name for our family so each person in our family has their own email at our domain name and they never have to change," Roman says. "It goes with them when they leave the house, when they go to college."
And with the ever-changing technology that surrounds us, making sure to save a spot is key in the real estate of the World Wide Web.
Copyright 2012 KPHO (Meredith Corporation). All rights reserved.