Heroic dog leads to shelter exception, expansion
Posted:
Updated: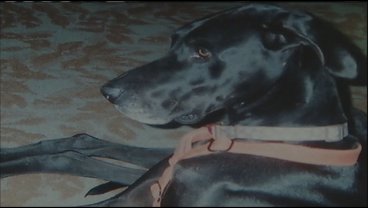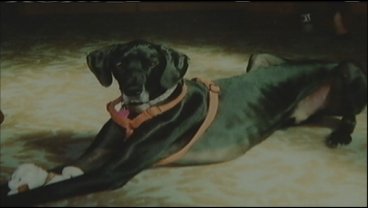 KANSAS CITY, MO (KCTV) -
A Great Dane did a great deed and saved a woman's life.
And now he may save other women's lives, or at least give them a harbor in the domestic violence storm.
Last year, a woman desperately called the Rose Brooks Center after her boyfriend nearly beat her to death with a hammer. As the man struck the woman with both ends of the hammer, the Great Dane leaped into the fray.
The dog jumped in and laid across the woman and absorbed most of the blows until the man threw her and the dog from a second-story window.
The dog's injuries were severe. They included a broken hip and ribs and other broken bones.
"He saved her life," said Susan Miller, the center's chief executive officer.

The center had arranged for space for the woman. But the shelter did not accept animals and the woman refused to abandon "her angel," Miller said.
"She was not going to leave her pet alone with him," she said.

Knowing the woman's life was in danger, the shelter made an exception and took in the heroic dog.
"Forty percent of the women will not leave their pets, so they live in their cars or they stay. They risk their own life or the life of their children," she said.
At least one woman lived in her car for four months while waiting to get into a pet-friendly shelter.

The Great Dane became the first four-legged companion in the shelter. But he won't be the last.

Rose Brooks is working on adding 25 beds to the shelter. They realized adding a pet-friendly wing would get rid of a serious barrier individuals face when attempting to escape an abusive relationship. They also learned that children do better when the pets remain with them.
The shelter is adding seven kennels, a trail and pet-friendly play area. Rose Brooks becomes the first shelter in the area to accept pets.
"They provide so much comfort, and to have to leave that pet behind is so heartbreaking," Miller said. "It has become abundantly clear that the incredible therapeutic benefits that pets can have on a family greatly outweigh the cost and inconvenience of housing them."
KCTV5 is not identifying the woman's name or that of her dog. They are no longer at the shelter but are safe.
The shelter needs an additional $140,000 to complete the project. To donate or learn more information about the Rose Brooks Center, click here.
Miller said seven out of every 10 women in the United States say they are unable to escape abusive relationships in part because the abuser threatens to harm the family pet. Two out of five women say they don't leave because they worry about what will happen to their dog.

Copyright 2012 KCTV (Meredith Corporation). All rights reserved.