Ex-UofA president recalls university's role in Tucson shootings
Posted:
Updated: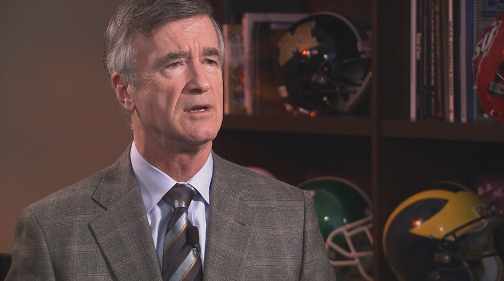 Dr. Robert Shelton
PHOENIX (CBS5) -
Less than a year ago, Dr. Robert Shelton was President of the University of Arizona, in charge of diverse faculty and a student body 40,000 strong.
But on Jan. 8 Shelton was at home, in his words getting a little exercise, when his wife called him to the television set.
He says he was hit with a wave of different emotions at what he saw.
He was watching the aftermath of the shooting at a Tucson supermarket parking lot that claimed the lives of six people, including a federal judge and 9-year-old girl and wounded 12 others, including U.S. Rep. Gabrielle Giffords, who was hosting a community event that day in the store parking lot.
Jared Loughner was eventually arrested and charged in the shootings.
"You're immediately struck with shock, horror and that can immediately turn to anger," Shelton recalled. "How can this happen? Frustration, because you can't get the straight information."
Shelton immediately went into action, gathering his campus emergency response team, otherwise known as CERT, on campus. Once the gravity of the situation unfolded, worry and concern was always there. But one particular emotion took over.
"We took great pride in the way our University Medical Center and all the medical staff, not just the trauma surgeons but everyone, handled Congresswoman Giffords' situation and so many others," Shelton said. "They had 10 surgery rooms going simultaneously, so It was up and down, (an) enormously emotional day."
But Shelton knew that as the heart of Tucson, the University itself would play a central role in the days to come.
"This community needs something to heal. Because it was so shocking to everybody," he said.
What it produced and what had people lining up for blocks was an emotional, rousing gathering at the McKale Center that was broadcast across the nation.
It featured President Barack Obama facing the first big test of his presidency to comfort an entire city, as well as a nation.
For Shelton, it was a pivotal moment.
"We had to come up with a theme, and we wanted to demonstrate to the nation - and we knew the nation would be watching - that Tucson was not just about a random shooter wreaking havoc on our community, but that it was much, much more than that."
Was Shelton surprised or concerned by the crowd's emotional reactions, some critical of the event?
"There were a few that said it sounded like a pep rally," he said. "And I thought, be kind to these folks because they are not immersed in Tucson, they are not immersed in the incredible cathartic release of emotions that are necessary."
Now a year later, what has changed for Shelton and the University?
"I think it is important to remember," he said. "I get a sense that the community has moved on in a realization that we are bigger and stronger than that. But they have not moved on in denying what actually happened."
Shelton resigned from UofA to lead the scandal-plagued Tostitos Fiesta Bowl last August. Many credit his stable, crisis leadership for enhancing the national image of the university.
Copyright 2012 KPHO. All rights reserved.