10 things that will be more expensive in 2012
Posted:
Updated: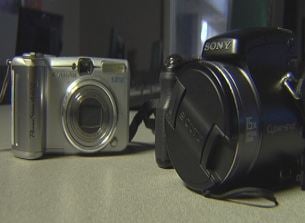 PHOENIX (CBS5) -
You better enjoy those after-Christmas sales because 2012 could get expensive.
Economists are predicting some significant price hikes next year:
1. Gas. Experts predict we could be looking at $4 a gallon again.
2. Gold. It's gone up in value 10 years in a row and could rise another 12 percent.
3. Groceries. The cost of food went up in 2011, and there's no sign of a slow down in 2012.
4. New digital cameras. Smartphones have replaced a lot of those inexpensive cameras, which means the newer models will have a lot of bells and whistles and a higher price tag.
5. Water. A number of cities plan to raise their water rates in 2012.
6. Desktop computers and hard drives. The massive flooding in Thailand this year has had a major impact on production. Desktop computers could go up as much as 30 percent.
7. City-enforcement fees. Everything from dog licenses to vehicle registration to parking rates is expected to climb to help off set budget cuts.
8. Mail. The U.S. Postal Service is raising rates 4.6 percent, and FedEx and UPS are raising small package rates almost 5 percent.
9. Airfare. Greater demand and fewer seats will likely lead to higher ticket prices.
10. Mobile device data plans. According to experts, as carriers build up their 4G networks and move away from unlimited data plans, folks need to get ready to pay more every month.
Copyright 2011 KPHO. All rights reserved.