Number of fallen officers on rise in 2011
Posted:
Updated: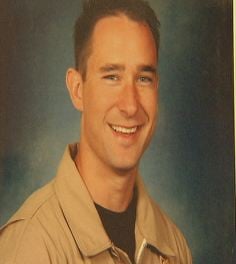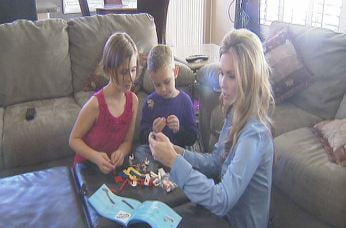 CHANDLER, AZ (CBS5) -
It may be becoming even more dangerous to be a cop. New numbers show a startling trend and now local advocates said we need to think about ways to prevent officer fatalities.
Angela Harrolle is one of those advocates. Though she was married in 2001, she doesn't wear her wedding ring anymore. She said while it reminds her of the good times, it is also a painful reminder that he is no longer here. Her husband, Bruce Harrolle, was killed while doing what he did best: saving people.
"They had gotten a call that there were two lost dehydrated stranded hikers," she said. Bruce was apart of a DPS air rescue team. After picking up one of the hikers, he stood up and a propeller sliced through his helmet, killing him. That night several uniformed men showed up at Angela's door.
"I just remember looking through the screen and saying to them this isn't good; this is not good," she said. Although more than three years have passed, Angela said the pain of losing her partner and the father of her children never goes away.
"When it really hits the most is those times like kindergarten graduation when, you know, he'd be so proud" she said.
Unfortunately more men and women are losing their loved ones in the line of duty. Here in Arizona we have lost 5 officers this year and 2 border patrol agents. Of the 50 states that have lost the most officers, we sit at number ten. Across the country, 173 officers have been killed while on duty; that's a 13% spike from last year. They also say more officers died in 2011 from gunfire: 68 this year compared to 59 last year.
"Our police department, Phoenix, is by design, because of budget, shrinking," said Joe Clure, the president of the Phoenix Law Enforcement Association. "It's very difficult to make predictions or try to assess why the violence has gone up but clearly it has, it's a violent society, and police work is fundamentally dangerous work."
Angela hopes this dangerous incline will teach not only elected officials, but also their constituents to rethink their priorities.
"There's never enough training," she said. She now works for the 100 Club and helps men and women get through the day, just like she had to learn how to do.
Copyright 2011 KPHO. All rights reserved.