UPDATE
Arpaio: ICE refuses to take illegal immigrants from MCSO
Posted:
Updated: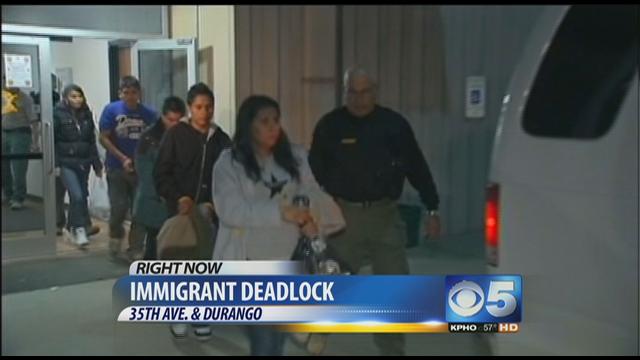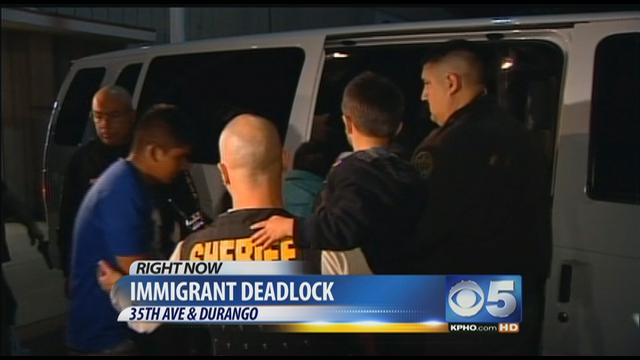 PHOENIX (CBS5) -
Sheriff Joe Arpaio had his first run-in with a group of suspected illegal immigrants since things heated up with the Department of Justice.
The Department of Justice recently revoked his deputies' ability to check immigration status inside Maricopa County jails.
Maricopa County Sheriff's Office says they pulled over a vehicle and had 12 illegal immigrants in their custody for human smuggling at 35th Avenue and Durango.
MCSO says deputies contacted U.S. Immigration and Customs Enforcement to pick up six of the illegal immigrants that could not be charged with felonies under Arizona's human smuggling laws. MCSO says their deputies were told by ICE officials that according to the new order from the Department of Homeland Security, ICE would not pick them up.
MCSO says they asked if the new policy only applies to MCSO and were told "Yes."
MCSO says they then contacted Casa Grande Border Patrol who picked up the illegal immigrants.
Stay with KPHO.com and CBS 5 for more on this developing story.
Copyright 2011 KPHO. All rights reserved.