UPDATE
Stranded ASU senior released from hospital
Posted:
Updated: Dec 21, 2011 07:00 PM MST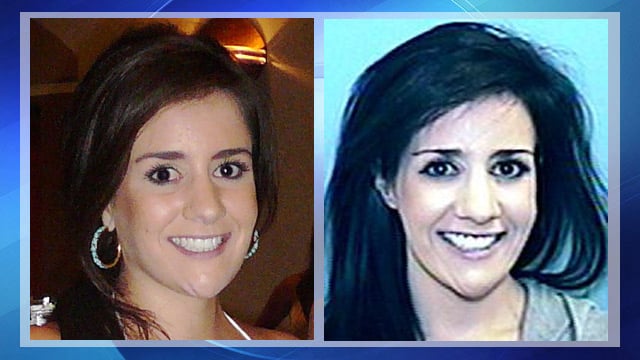 Lauren Elizabeth Weinberg
PHOENIX (CBS5) -
Flagstaff Medical Center officials say they have discharged a university student who told authorities she'd been snowbound in northern Arizona for more than a week.
Coconino County authorities say Lauren Elizabeth Weinberg was driving around with no specific destination when she drove south from Winslow toward the Mogollon Rim on Dec. 11.
Phoenix police said the 23-year-old Arizona State University senior, who has been missing for 10 days, has been found in eastern Arizona.
Investigators said she was hungry, thirsty, and cold, but otherwise in good condition.
The Coconino County Sheriff's Office said Weinberg was found by two forest service officials Wednesday just before noon.
Police reported that she was last seen at her mother's house in Ahwatukee on Dec. 11. Police said they found her picture on surveillance cameras in Chandler, Superior and Show Low that same day.
Weinberg had not responded to voicemail or text messages from friends and family and did not show up for her final exams at ASU, police said. Her family said that is not normal behavior for her so police started a search effort.
It was Dec. 12 that police said she was seen on camera in Holbrook.
Weinberg told officials Wednesday that she was out driving around and found herself on a paved road that turned to dirt and got stuck in the snow with her car.
"It sounds like for the most part, she stayed with her vehicle. It sounds like she stayed with the car for shelter, and it sounds like she was melting snow in a plastic water bottle on top of the roof of her car to drink and she may have had a couple of candy bars with her," said Gerry Blair, with the Coconino County Sheriff's Office.
Blair said Weinberg was approximately 50 miles southeast of Winslow at the junction of two forest roads.
Weinberg told officials she was cold, hungry, thirsty and ecstatic to be found alive.
Copyright 2011 KPHO. All rights reserved.