Maricopa Medical Center now collecting donated umbilical cord blood for research
Posted:
Updated: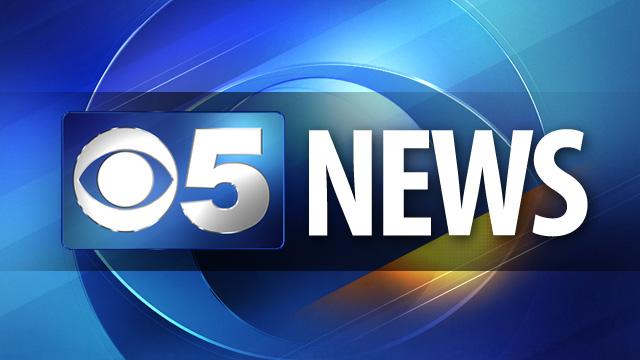 PHOENIX (CBS5) -
You may have heard about new parents choosing to save their baby's blood from its umbilical cord to help if their family is faced someday with a life-threatening disease.
If that cord blood isn't banked, it's generally thrown away. Now, there's a new program that doesn't let those stem cells go to waste.
It's a project to collect the precious resource from around the country, and it involves the Arizona Biomedical Research Commission and the University of Colorado Cord Blood Bank.
The first donation from Maricopa Medical Center was made last week, and just this morning, another was made from a brand new baby boy and his mom.
"I am very excited. I'm happy he's finally here," said 21-year-old Courtney Johns of her new son, Albert. She thought about keeping the blood from Albert's umbilical cord, but couldn't afford it.

"I looked it up on the internet about cord banking, but it's really expensive, and I really didn't want to just toss it away," she said.
So Johns became part of a new program at MMC and donated the life-saving cells to a public cord blood bank project.

"Usually they just get thrown away, and if I can help someone else's baby, I want to do that," said Johns.
Dr. Dean Coonrod says so far, they've been making about a deposit a day to the bank from new moms.

He explained, "It's a pretty simple process. It's after we cut the cord, then while the placenta's inside, we just drain the blood from that, through a special tube into a special package, and it's sent off."
According to hospital staff, about 70 percent of patients who need a stem cell transplant do not have a matching donor in their own family.

He says the process is less painful and easier to match than bone marrow donation. The valuable stem cells have the potential to fight and even cure life-threatening diseases.

"It's actually used quite commonly for certain leukemias at childhood, as well as leukemia in adults. Even certain genetic conditions have been treated," he said.
Minority groups, however, are under-represented. Research Assistant Anna Madrid explains that's why Arizona is a good match for donations for this project.

"Because we're so diverse. We're so diverse with ethnic backgrounds and different races," said Madrid.

Johns says donating her son's cord blood is the best gift she can give someone, and would hope the same would be available for her family if they ever found themselves in that kind of need.
Copyright 2011 KPHO. All rights reserved.