Phoenix PD, MCSO investigating hospitalized inmate
Posted:
Updated: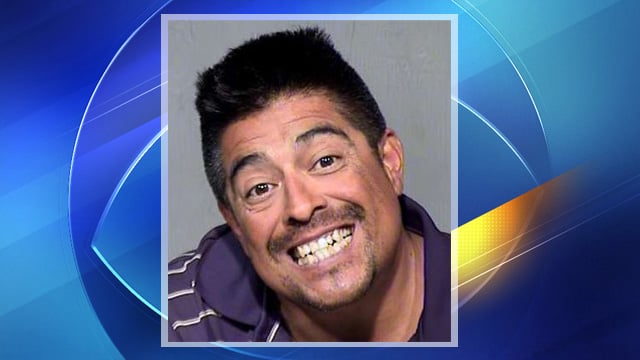 Ernest Marty Atencio
PHOENIX (CBS5) -
Authorities are releasing little details today after a Maricopa County Sheriff's Office inmate was found not breathing Friday.
Phoenix police say 44-year-old Ernest Marty Atencio was arrested on Thursday and booked into jail for assault.
Phoenix police say after Atencio was processed, he was taken by Central Intake officers to the MCSO jail when police believe he struggled with officers.
An officer used a stun gun to subdue him, his family said, and he was placed in a safe cell, where he was under observation by medical personnel. When they checked on him about 15 minutes later, the staff found him not breathing, according to Jack MacIntyre, a deputy chief with the sheriff's office.
In an official statement, MacIntyre said medical staff initiated CPR and other resuscitative efforts before the arrestee was taken to a hospital for treatment.
"He is hanging on a thread, machines are the only things keeping him alive," Mike Atencio, Marty's brother, said in an exclusive interview with CBS 5 Sunday.
Sgt. Steve Martos with the Phoenix Police Department says based on their preliminary investigation, Phoenix police officers did not Taser Atencio.
Phoenix police say they expect to get more information once MCSO has completed their investigation.
Copyright 2011 KPHO. All rights reserved.