Inmate-officer confrontation at MCSO jail under investigation
Posted:
Updated: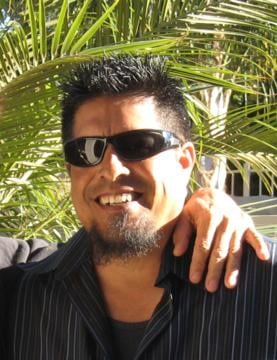 PHOENIX (CBS5) -
An inmate was rushed to the hospital early Friday morning after a confrontation with detention officers and Phoenix police at the 4th Avenue jail, authorities said.
The incident comes less than a day after the U.S. Dept. of Justice issued a report accusing Maricopa County Sheriff Joe Arpaio of widespread discrimination of Hispanic inmates.
Ernest "Marty" Atencio, 44, is in critical condition and his family said he is fighting for his life because excessive force was used on him at the jail.
Family members said Atencio is a war veteran who served in the Army during the first Gulf War. However, they said he also has medical issues, a mental condition that can make him act oddly and that's what lead to his arrest Friday morning.
They call the treatment of their son and brother while he was being booked at the jail inhumane. The family showed CBS 5 News pictures of Atencio that showed marks on his chest where he had a taser used on him. His family says Atencio has special needs and that should have been taken in to account. Instead they said he was given a heart attack and then left alone for far too long.
Jeff Sprong, with the Maricopa County Sheriff's Office, released this statement:
"There was an incident yesterday with a Phoenix Police arrestee who was never finalized and booked into a Maricopa County Sheriff's Office facility. Phoenix police brought in an individual who was a United States citizen on charges of assault. He continued to be abusive with arresting officers during the booking process. Phoenix police were forced to continue to use defensive efforts and Maricopa County Sheriff's Office staff assisted in restraining the individual and attempted to complete the booking process. Medical personnel advised Phoenix police and Maricopa County Sheriff's Office staff to place the arrestee in a safe cell to continue the search process and attempt to get the individual to cease his combative efforts. While inside the safe cell, he was under medical visual observation by medical personnel. Approximately 15 minutes later, medical personnel rechecked the arrestee and initiated CPR and other resuscitate efforts. The arrestee was transported to a local hospital for additional treatment. The case is currently under investigation.
Over the years, a number of inmates have died inside Arpaio's jails, including Juan Mendoza, after an altercation with a detention officer in 2007.
Community activist Lydia Guzman hopes the latest case doesn't turn out to involve a detention officer using excessive force.
"It's kind of like a knee-jerk reaction that's taking place," said Guzman. "We're hoping it's not what it is. We're still investigating. However, we're just asking everybody in the entire community on all sides to calm down."
Copyright 2011 KPHO. All rights reserved.