Targets of MCSO investigations speak out
Posted:
Updated: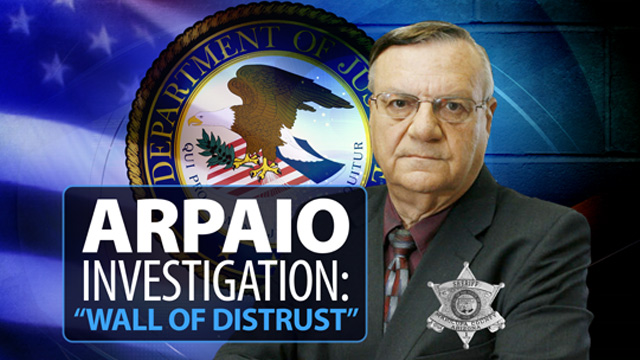 PHOENIX (CBS5) -
Not only is the Justice Department calling out Sheriff Arpaio on civil rights violations, but also his retaliation efforts against his critics.
Several members of the community said they have been targets of the sheriff's office, and the Department of Justice said that's not okay.
On the Phoenix New Times website, there is a ticker counting how long Arpaio has been under investigation by the feds. Phoenix New Times staff writer Ray Stern found himself under the sheriff's watchful eye after doing a story on his office.
"I wanted to take some photographs of emails to media operatives that they had sent to the media. They printed them out and I was looking through them. I was doing a story on their relationship with the media," Stern said.
He said he was told he couldn't take those pictures and got into an argument with the sheriff's lawyer.
"Next thing I know, about 8 o'clock that night, I had sheriff's deputies showing up at my home in Tempe to serve me with a disorderly conduct citation," he said.
The Department of Justice found reasonable cause to believe Arpaio and his office conducted unlawful retaliation against individuals who criticized MCSO's policies or practices.
The report is vindication, said valley attorney Michael Manning. He represents six clients, including the Phoenix New Times and a former Superior Court Judge, who claim they were attacked by the sheriff.
"All of those cases, we have discovered Sheriff Arpaio's people destroying documents, trying to create false evidence, hiding documents, they change videos, they hide videos," Manning said.
As for the mood at the New Times, Stern said he thinks changes are coming.

"I think it's one of skepticism, that any major reforms are going to happen. Definitely," Stern said.
Stern said that MCSO and the Justice Department working together to reform is a soft touch, given the heavy allegations the department came down with against the office.
Copyright 2011 KPHO. All rights reserved.