Police: Corrections officer 'snapped' before shooting wife
Posted:
Updated: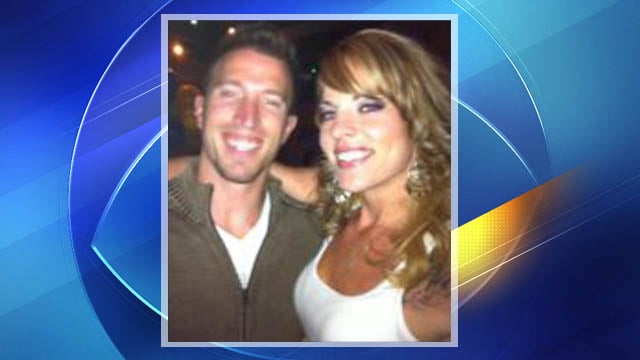 Amanda Blaies-Rinaldi photographed with her brother
PHOENIX (CBS5) -
A former soldier says he "snapped" and his military training kicked in before he shot his wife to death in Ahwatukee Tuesday night, according to Phoenix police.
The death of Amanda Blaies Rinaldi also left two children without their mother, and her husband behind bars.
Anthony Rinaldi worked as a detention officer at the Perryville prison.
Ironically, he now sits on the other side of the bars accused of second-degree murder.
"We're devastated. Devastated," said Pamela Blaies, Amanda's mother.
Pamela Blaies is having to adjust to hearing the news her daughter had been murdered, and that her son-in-law admitted to pulling the trigger multiple times, shooting her in the chest and head.
Police said the 26-year-old Rinaldi admitted to killing his wife in the garage of their home while their two young children were upstairs.
CBS 5 News was told the older boy is the one who called 911 while hiding with his 18-month-old brother as their parents fought.
"They're in a very frail situation since the grandson, who's 7, is a very bright, intelligent person who is the one who called 911," said Pamela Blaies. "He had to hear the shots fired while he was on the phone calling about the fight."
Pamela Blaies says her daughter's husband has a violent history. "He's been violent ever since she's known him," Pamela said, adding that he had military training.
"He was a sniper. He knew exactly how to fire a gun," she said.
Police said Rinaldi told them he snapped and that his military training kicked in.
Pamela Blaies said Rinaldi was in the U.S. Army for about five years and that he was stationed in Germany.
Court documents suggest PTSD might have played a part in Tuesday night's shooting.
But Pamela Blaies disagreed.
"He had issues from his childhood," she said.
Pamela Blaies said Rinaldi has always been an angry person.
Amanda's two children are with their grandmother.
She says they're coping pretty well, and that the 7-year-old said he'll see his mom soon - in heaven.
Copyright 2011 KPHO. All rights reserved.