UPDATE
Guadalupe mulls call for Arpaio's resignation
Posted:
Updated: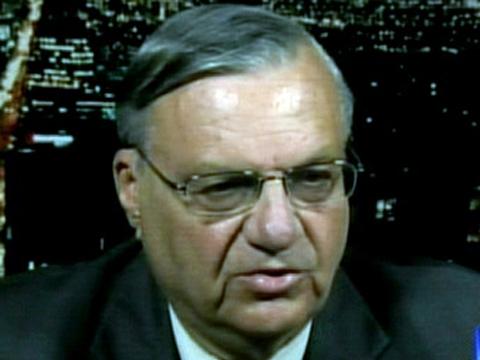 PHOENIX (CBS5) -
Numerous towns people met at Thursday night's Guadalupe council meeting, demanding that Maricopa County Sheriff Joe Arpaio quit.
The resolution was presented by Citizens for a Better Arizona, led by Randy Parraz.
Arpaio came under fire Wednesday from two state house Democrats calling on him to resign.
This comes after allegations the sheriff's office mishandled hundreds of sex crime cases.
"Sheriff Joe has done more damage to the state of Arizona than any other elected official," said Sen. Steve Gallardo, representing South Phoenix.
It all stems from allegations that his office didn't investigate hundreds of sex crime cases in El Mirage, many involving children. Arpaio has since apologized and said he will take appropriate action.
Parraz says that's not enough and he wants the resolution passed.
"There's no resolution on the agenda," said Guadalupe Mayor Alma Yolanda Solarez.
Parraz told us he had two calls into the mayor's office, but she says she hasn't heard from him.
"Unfortunately, it wasn't brought to the mayor, it was only brought to the council members," Solarez said. She added that they didn't even know about the resolution until the day before the meeting.
"When Mr. Parraz comes and shows more concern into Guadalupe, that would be awesome," she said. "Not just on one issue."
So while many people in Guadalupe, including several council members, are pulling for the resolution calling on Arpaio to quit, not everyone is.
"Not at this moment," the mayor said.
Thursday night the sheriff tweeted, "It was good to see the mayor of Guadalupe & the City Council support me and my deputies' professionalism tonight."
His office also gave us the following statement: "There were only a handful of townspeople there. The mayor and the majority of council members support me and the professionalism of the Maricopa County Sheriff's Office. We have good relationships with our contract cities, including our new contract with Youngtown and we will continue good relations with all of them."
Citizens for a Better Arizona are not the only ones calling for Arpaio to step down. Rep. Katie Hobbs also is a social worker who has advocated for victims of domestic violence.
"We pay for public safety under the law, and we should expect to get it," Hobbs said. "And that's why I was appalled at Sheriff Joe Arpaio's mishandling of 432 sex crimes investigations right here in Maricopa County."
Hobbs said the sheriff didn't just drop the ball on these crimes - he failed to even investigate the crimes which included dozens of alleged child molestations.
The leader of Arizona's largest labor federation is the latest to call for Arpaio's resignation.
In a letter sent Thursday, Rebekah Friend, executive director and secretary-treasurer of the Arizona AFL-CIO, expressed outrage over Arpaio's failure to protect and to serve the most vulnerable in our community and called his failed oversight an egregious dereliction of duty.
Copyright KPHO 2011. All rights reserved.