Mother of missing Baby Gabriel will stand trial
Posted:
Updated: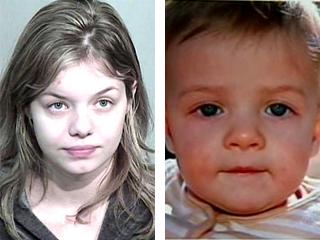 PHOENIX (CBS5) -
The mother charged in the disappearance of her son Gabriel Johnson will stand trial.
Wednesday was Elizabeth Johnson's first court appearance since she was ruled incompetent to stand trial.
When the judge read the psychiatrist's diagnosis, stating that Johnson had been restored to competency, there was no argument from her attorneys.
CBS 5 learned moments later that her latest defense team, Daniel Raynak and Marcy Kratter, were withdrawing from the case. This is the third legal team to abandon the case.
Kratter told CBS 5 that they simply and ethically had no choice.
Johnson did tear up and even thanked Kratter as she was led out of the courtroom.
She will be assigned a public defender.
She's facing charges of kidnapping, child abuse and custodial interference in connection with the disappearance of her son. Dec. 27 will mark two years that Gabriel Johnson has been missing.
Logan McQueary, Gabriel's father, told CBS 5 he moved out of state so he could once again be anonymous. He has maintained all along that Johnson is not crazy and needs to be punished for whatever she has done to his baby boy.
Johnson's trial date has been set for Jan. 6.
Copyright 2011 KPHO. All rights reserved.