PCSO: Driver impaired by bath salts pepper sprayed
Posted:
Updated: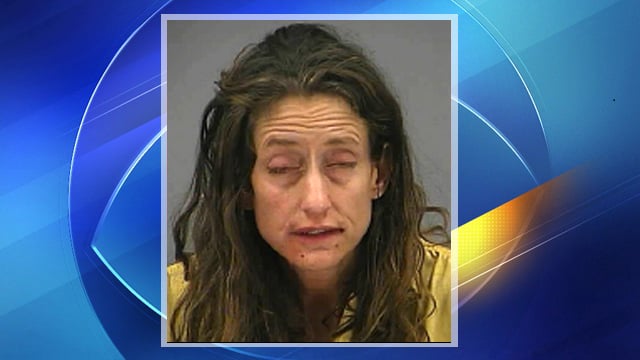 Tamara Hall
FLORENCE, AZ (CBS5) -
A 43-year-old Arizona City motorist was accused of driving under the influence of bath salts following a high speed chase in Pinal County, sheriff's deputies said.
Following her arrest, Tamara Lee Hall was taken to Casa Grande Medical Center for treatment.
The incident unfolded Saturday when a PCSO deputy on patrol in the area of Camino Adelante and Picacho Peak Road saw a vehicle traveling in front of his vehicle without a license plate.
As the deputy passed the vehicle, he said he saw Hall pull to a complete stop in the middle of the road, and then turned around behind the deputy.
The deputy pulled to a stop to observe Hall's driving behavior. As the woman drove up to the deputy's patrol car, she pulled to a complete stop, investigators said. The deputy got out of his patrol car to confront the driver and recognized Hall from previous contacts.
Investigators said the deputy asked Hall if everything was all right, to which Hall replied, "They were going to kill me."
The deputy repeatedly identified himself as a law enforcement officer and assured Hall he was there to help her. As the deputy ordered Hall to turn off the vehicle and attempted to open the driver's side door, she reversed her vehicle and fled the scene, PCSO said.
The deputy got into his patrol vehicle and activated his patrol lights and siren while chasing Hall's vehicle on Camino Adelante. The pursuit lasted about 30 minutes at speeds of 35-60 mph. During the pursuit, Hall swerved into both lanes of traffic and frequently left the roadway altogether, investigators said.
She also could be seen waving her arms outside the window as she honked the vehicle's horn, deputies said.
As more help arrived, Hall completely left the roadway and turned onto a dirt road next to a moving train, but then reversed and headed westbound on Camino Adelante directly towards the secondary unit, deputies said.
The deputy who came to help deployed stop sticks, but Hall slammed on her brakes and came to a stop about one foot short of running over them.
The original deputy approached Halls driver's side window, which she was trying to pull up, and sprayed her in the face with pepper spray. Hall drove her vehicle forward, over the stop sticks, deflating her right front tire. Hall then pulled to a stop and exited her vehicle, at which point she was placed under arrest.
Copyright 2011 KPHO. All rights reserved.