Report: Higher education plays bigger role in AZ wage gap
Posted:
Updated: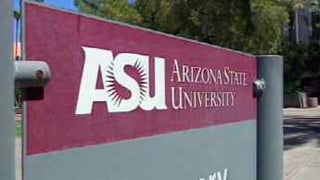 PHOENIX (CBS5) -
Dramatic differences in earnings exist between college degree holders and individuals with only a high school diploma, according to a report released by the Arizona Board of Regents.
In 2010, workers in Arizona with a bachelor's degree earned $20,484 (80 percent) more than those with only a high school diploma, up 10 percent from 2007. Those with a graduate degree earned $34,444 (135 percent) more in 2010 than those with just a high school diploma, the report said.
The report also highlighted the economic impact Arizona University System graduates have on local cities and the state. Data for 2010 shows that the 220,638 students who graduated from Arizona's public universities between 1990 and 2010 and are currently employed in Arizona earned nearly $11.1 billion in wages and paid an estimated $788 million in state and local taxes.
The data was included in ABORs 2011 Annual Report on Wages Earned by Arizona University System Graduates Report.
Here is a complete breakdown of 2010 median earnings for college graduates versus non-graduates:
Graduate degree: $60,051
Bachelor's degree: $46,091
Some college, no degree: $31,751
High school only: $25,607
Copyright 2011 KPHO. All rights reserved.