Grandmother of missing Shockley girl tried to 'reunite' family
Posted:
Updated: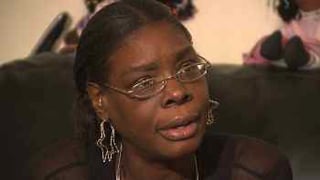 PHOENIX (CBS5) -
A few years ago, Jerice Hunter served hard time for child abuse and had her parental rights severed.
Many CBS 5 viewers have asked, how was she able to get her kids back? We looked into court records, police reports and spoke with family members, and here's what we found out.
Maricopa County Attorney Bill Montgomery says no laws were broken after Hunter got out of prison and took her kids back.
Hunter lost her parental rights about the time she was convicted of child abuse 2006. Her mom, Shirley Johnson, took guardianship of three of her girls.
Hunter gave birth to Jhessye here in Arizona shortly before serving her prison sentence. A cousin cared for Jhessye while Hunter was behind bars.
Fast forward to 2010, when Hunter got out of prison. Court records show Johnson decided to "reunite the family" without authorities and gave the three older girls back.
"I can tell you in general terms -- with guardianship being assigned to the grandma, typically doesn't include a restriction on the ability of the guardian to relinquish custody to another person," said Montgomery.
As for Jhessye, the cousin she was with never had legal custody, so Hunter was able to get her back as well.
So will Johnson be held accountable for putting the kids back in the same home as Hunter? Right now, she's not facing any charges. But she's not necessarily off the hook.
"This case is under investigation right now, and when we get to a charging decision, we will look at entirety of evidence at hand," said Montgomery.
Hunter was arrested last week on child abuse charges but was released after the county attorney decided not to file charges. However, there is the possibility charges could be filed in the future.
Copyright 2011 KPHO. All rights reserved.