Goudeau victim's mother: 'He's a demon from hell'
Posted:
Updated: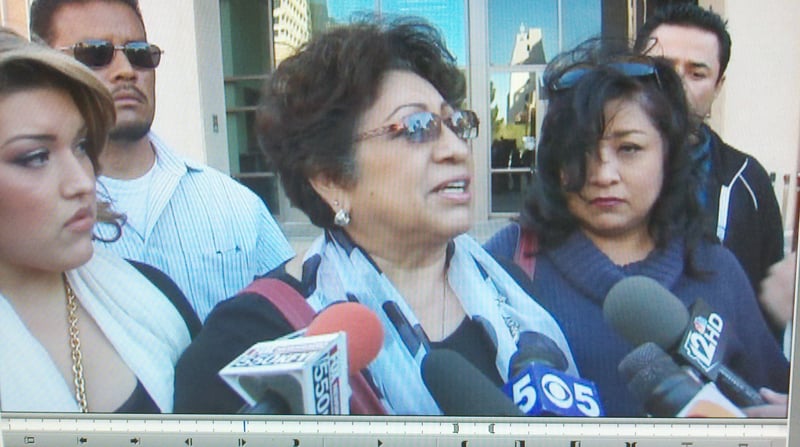 PHOENIX (CBS5) -
It's the day Maria Nunez had been waiting for - the day her daughter's killer, Mark Goudeau, was sentenced to death.
"He's a demon from hell," said Maria Nunez. "He just doesn't want to go back where he belongs."
On Wednesday, a Maricopa County Superior Court clerk read the names of the nine people Goudeau murdered during a Valley-wide crime spree from August 2005 to June 2006.
One of the victims was Sonia Nunez, 37, a mother of three, killed inside her Avondale home in April 2006.
"Justice. When somebody is killed like that, there's no justice," said Maria Nunez. "There's nine homicides. What kind of justice is this, a life for a life. He took nine lives. His is only one."
"Very mixed emotions," said Desirae Rocha, the victim's niece. "It doesn't bring her back, but at the same time, we do have something to celebrate. Somebody was put away today who deserves to be where he is at."
Goudeau's trial lasted six months and ended with a conviction and jurors convinced that Goudeau was in fact the Baseline Killer, who terrorized Valley residents for almost a year.
It took the same jury less than two days to decide that Goudeau's life was not worth saving.
"I want to thank them," said Maria Nunez. "This was a lot of hard work for them. I know it's hard to sentence someone to death."
Goudeau made one last request before learning his fate.
He did not want to be in the courtroom when the verdicts were read.
However, the judge denied his request, explaining that state law required that Goudeau be present to hear his punishment.
Copyright 2011 KPHO. All rights reserved.