Jury sentences Baseline Killer to death
Posted:
Updated: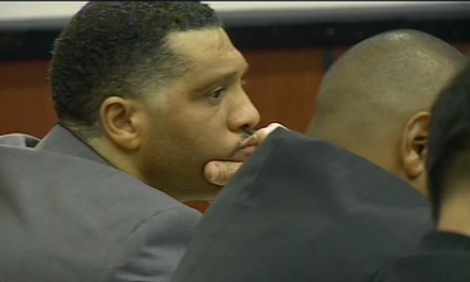 Mark Goudeau
A jury has sentenced the man convicted of being the Phoenix area's Baseline Killer to death.
The verdict was read Wednesday afternoon. The jurors, who convicted 47-year-old Mark Goudeau last month, began deliberating Monday.
The jury had found Goudeau guilty of nine murder charges and 58 other charges, including rape and murder, and found that was eligible for the death penalty.
Prosecutor Patricia Stevens told jurors Monday that they must sentence Goudeau to death because he killed nine people in an especially cruel way and showed none of them mercy before he fatally shot them in the head during his "reign of terror" in the Phoenix area in 2005 and 2006.
Defense attorney Rod Carter urged jurors to show Goudeau leniency and sentence him to life in prison, saying that he will be a model inmate and that a difficult childhood turned him into the man he is today.
Goudeau was already serving a 438-year sentence for the 2005 rape of a woman while pointing a gun at her sister's pregnant belly in a Phoenix park but became eligible for the death penalty after the murder convictions.
Copyright 2011 Associated Press. All rights reserved. KPHO contributed to this report.