Pay It Forward: El Mirage woman invites military families for Thanksgiving
Posted:
Updated: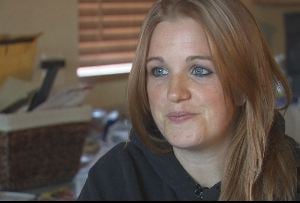 EL MIRAGE, AZ (CBS5) -
CJ Whitehill said she's not much of a cook, so for Thanksgiving dessert, she made brownies.
Fortunately, CJ could count on someone else making dinner this Thursday.
"We have two turkeys so far, we're going to deep fry one of them so I don't know how well it will turn out but we'll figure it out," Leya Brazeau said.
Brazeau has three kids younger than 5-years-old, so she already has plenty on her plate.
But she and her husband, an airman at Luke Air Force Base, still took on the task of hosting a major Thanksgiving party at their El Mirage home.
"I know at least 25 people are coming this year," Brazeau said.
Any military family without a place to go was welcome.
"Growing up we used to have a huge family get together on Thanksgiving, but now we're so far away from our family," Whitehill said, who isn't the only one who took Brazeau up on the offer.
Adrienne Riedel's husband is deployed overseas, so she and her daughter were definitely in the mood for some company.
"It makes it go fast, and it's nice to socialize with people and not think about where he is and what he's doing," Riedel said.
Whitehill wanted to bring more than brownies to the table, and knowing that Brazeau's husband may soon get a medical discharge because of a bad back, she emailed CBS 5 and nominated Brazeau for our "Pay It Forward" segment.
We surprised her at home with the $500 reward.
In the military, they say you have to make fast friends.
People like Leya Brazeau make those friends feel like family.
Copyright 2011 KPHO. All rights reserved.