Names of victims released in Superstition plane crash
Posted:
Updated: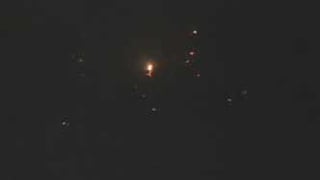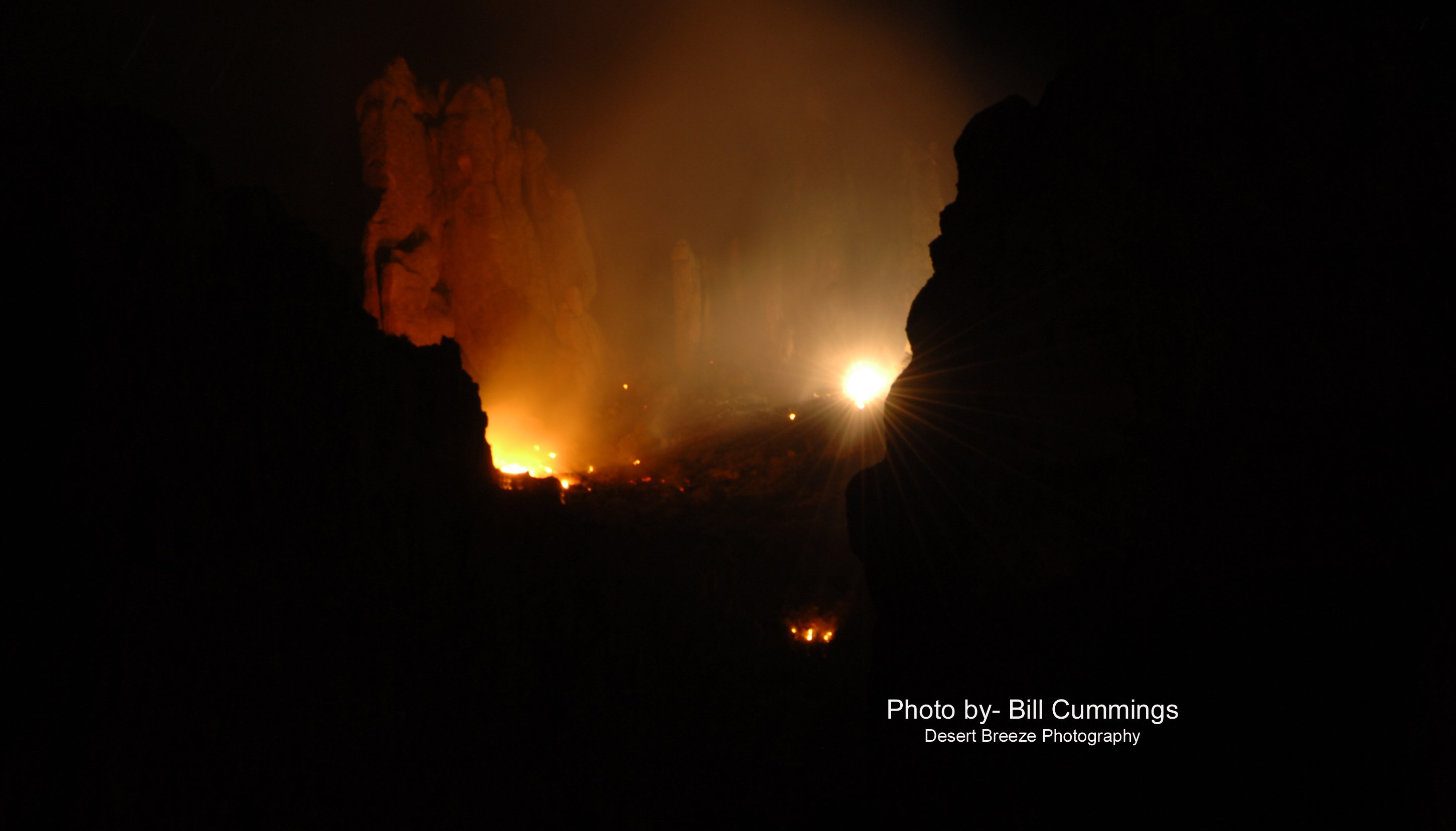 © Bill Cummings/Desert Breeze Photography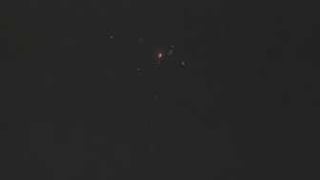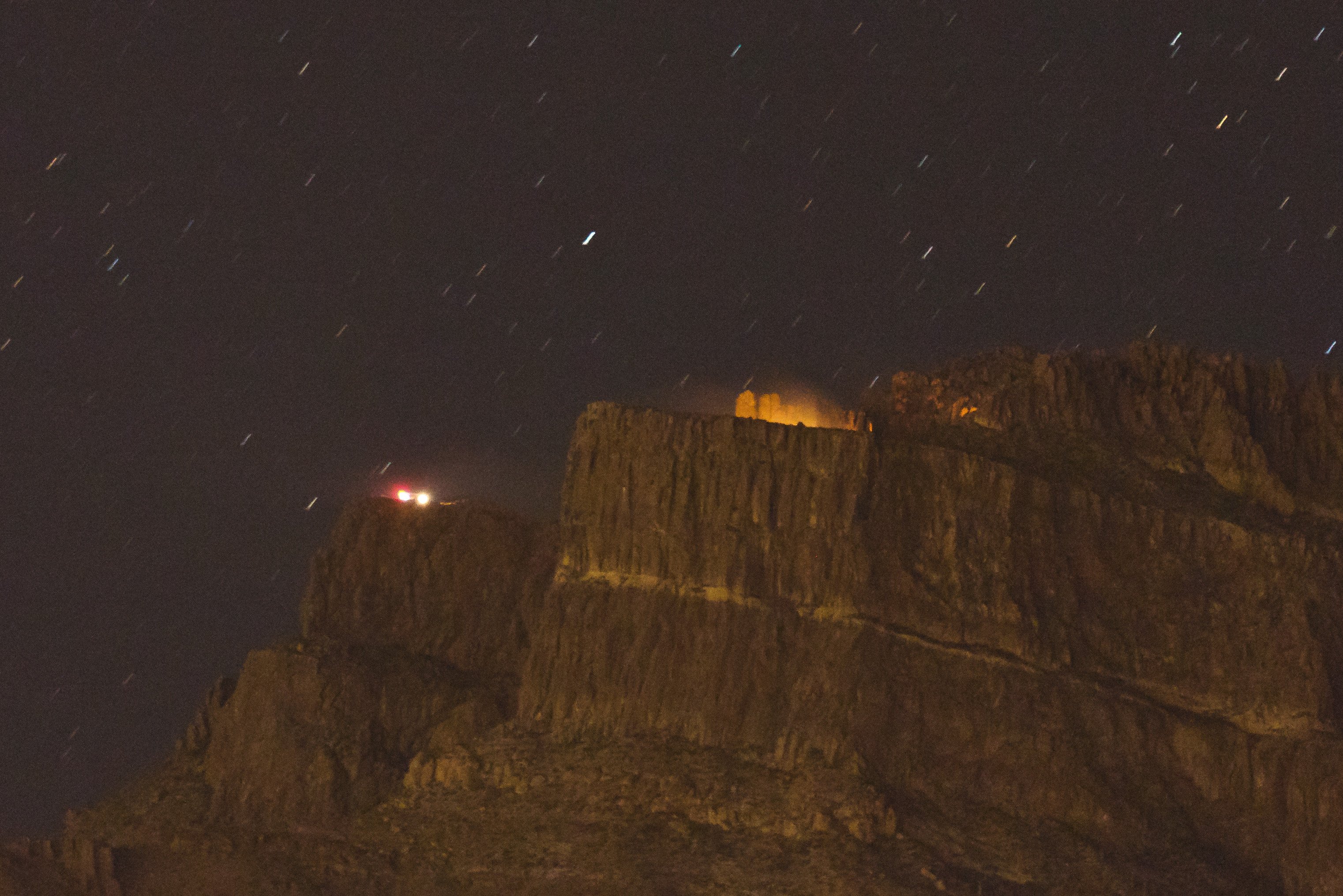 View from Tomahawk and Southern at 7:21 p.m. / Tanya Wildonger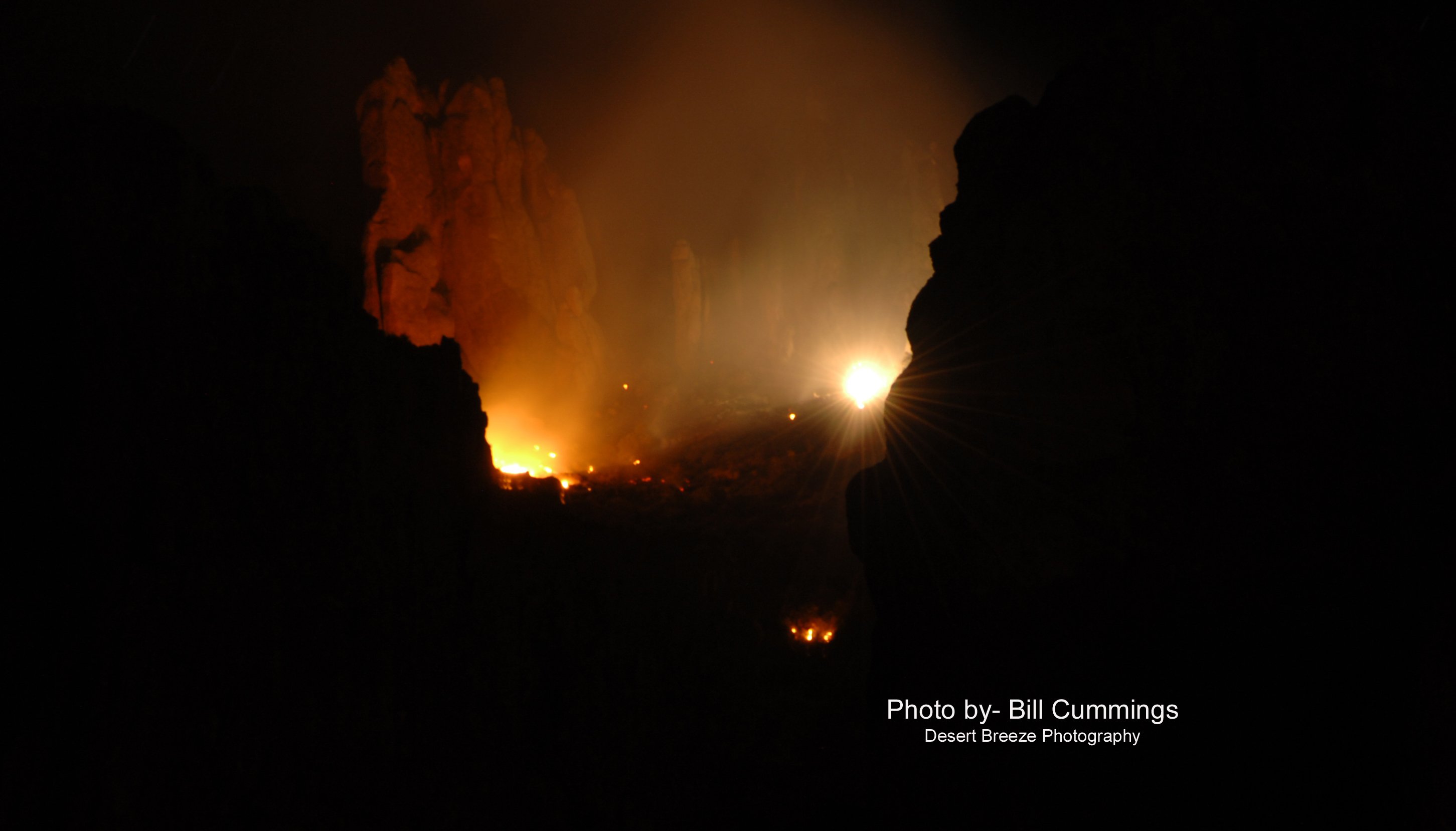 © Bill Cummings/Desert Breeze Photography
PHOENIX (CBS5) -
A small plane that crashed and burst into flames near the peak of the Superstition Mountains Thanksgiving Eve was going 200 mph when it slammed into a sheer cliff in an area known as Flat Iron, killing all six people aboard, Pinal County sheriff's deputies said.
Pinal County Sheriff Paul Babeu said the victims were:
Russell Hardy, 31, Thatcher, AZ; co-pilot and partial owner of the aircraft
Joseph Hardwick, 22, Safford, AZ; airplane mechanic
Shawn Perry, 39, Safford, AZ;, co-pilot
Morgan Perry, 9, Gold Canyon, AZ
Logan Perry, 8, Gold Canyon, AZ
Luke Perry, 6, Gold Canyon, AZ
The body of a child was recovered at the scene Wednesday night, said PCSO spokesman Elias Johnson.
RELATED: Images of Superstition Mountain plane crash
RELATED: Watch YouTube video of entire plane crash
The pilot was the father of the three children, two boys and a girl, PCSO said.
PCSO investigators said it looked like the plane was torn in half upon impact.
Perry and Hardy landed at Falcon Field from Safford at 4:30 p.m. to refuel and pick-up his two sons and daughter, Babeu said. Their goal was to fly back to Safford to celebrate Thanksgiving together.
At about 6:31 p.m., PCSO dispatch received numerous emergency calls from concerned citizens who reported seeing a plane crash.
"I looked up and saw this fireball and it rose up," said witness Dave Dibble. "All of a sudden, boom. And that's when it spread fuel all over the place."
It's not known if the pilot issued a mayday emergency call to the tower.
"The way the fireball was and the way the debris was strewn and the fire was burning, it didn't look like anybody could survive something like that," witness Don Lykins said.
The Rockwell AC69 twin engine aircraft "crashed under unknown circumstances," FAA spokesman Allen Kenitzer said in a statement. The plane is registered to Ponderosa Aviation in Safford.
The crash site is located in rugged terrain near the top of the mountain. Pinal County Sheriff's deputies were initially reporting difficulty accessing the area.
Utilizing Rapid Response, members from PCSO and the Arizona Department of Public Safety were flown to 5,000 feet via helicopter by the Maricopa County Sheriff's Department to the crash site, Babeu said. By midnight, teams secured the area and waited for daybreak to resume recovery efforts.
On Thursday morning, additional PCSO tactical teams were sent to the crash site to repel to the plane's main fuselage to locate additional victims; an evidence technician and detectives from homicide were also airlifted to help investigate.
Further inspection of the plane and crash site turned up bodies of the remaining victims, Babeu said.
A witness hit our CBS 5 Action Button on KPHO.com. Witness Ronnie Brant lives in Fountain Hills. He says he's an aircraft mechanic and heard the plane fly over his house. He said it was having engine trouble.
The FAA and NTSB are investigating the crash.
Stay with KPHO.com and CBS 5 for the latest on this developing story.
Copyright 2011 KPHO. All rights reserved.