Jury finds boyfriend guilty in Laiaddee murder case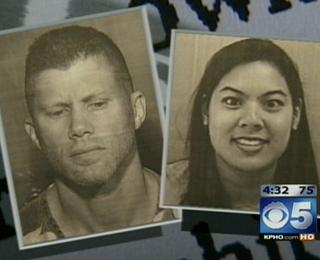 CHANDLER, AZ (CBS5) -
A jury has found Bryan Stewart guilty in the murder of his girlfriend, 32-year-old Jamie Laiaddee.
The Chandler woman was last seen on St. Patrick's Day last year.
By the time Stewart, also known as Rick Valentini, had reported Laiaddee missing, she had not been seen or heard from in weeks.
A short while after the missing person's case was reported, Stewart was arrested in Scottsdale on an outstanding traffic warrant.
At the time of his arrest, he was using the Laiaddee's car and credit cards, police said.
Even though police have found no body, the county attorney's office charged Stewart with second-degree murder as well as fraudulent schemes on suspicion of using her credit cards. The jury found him guilty Wednesday on both charges.
Copyright 2011 KPHO. All rights reserved.