Jhessye's mother had custodial rights severed, prosecutor says
Posted:
Updated: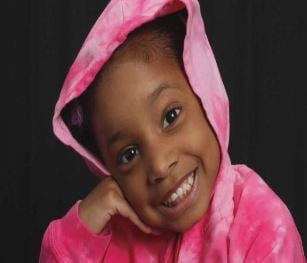 PHOENIX (CBS5) -
Jerice Hunter had her initial appearance in court Tuesday, where prosecutors revealed that Hunter never legally obtained custody of her children, following her release from prison.
Hunter was convicted of child abuse in California several years ago, then moved to Arizona.
"At the time of those convictions she had her parental rights severed and her children taken away," the prosecutor said. "She did get those children back. Not legally, but from her mother."
Hunter's 5-year-old daughter, Jhessye Shockley, was reported missing Oct. 11 from her Glendale neighborhood.
Police conducted a Valleywide search, then announced Monday that Hunter had been arrested on child abuse charges directly related to Shockley's disappearance.
Hunter is now the prime suspect in her daughter's disappearance, police said.
CBS 5 news has learned that Child Protective Services had been out to Hunter's apartment - this past spring to investigate a complaint of possible child abuse, yet no formal action was taken.
Rev. Oscar Tillman said the system broke down by allowing Hunter to care for Jhessye and her three other children, after serving prison time in California.
"You send a person to prison for beating a child severely and then you release them without any type of oversight," Tillman said. "If that's the case, CPS, then why didn't you do more to intervene in Arizona?"
CBS 5 asked officials with CPS why Shockley and her siblings weren't removed from Hunter's home.
A CPS official said they could not comment on the case.
Robert Bell, with Childhelp Children's Center of Arizona, sees child abuse cases every day.
He said that the big challenge facing CPS investigators is that there are not always clear signs of abuse.
"If a child has been abused by a caretaker and the caretaker is present during an investigation, when CPS or law enforcement goes out to a home, that child is going to be much less likely to be honest with any type of disclosures about child abuse," said Bell.
According to court records, it took Hunter's older children more than a month of being away from their mother, before they felt comfortable talking about what happened to Shockley.
"A lot of people let Jhessye down," Tillman said.
Copyright KPHO 2011. All rights reserved.