Neighbors who searched for Jhessye react to Jerice Hunter's arrest
Posted:
Updated: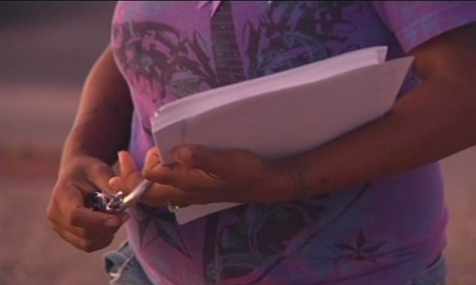 GLENDALE, AZ (CBS5) -
Everything from shock to sadness, betrayal to disbelief, neighbors who invested their time and emotions to find 5-year-old Jhessey Shockley sounded off Monday night.
"I feel kind of betrayed," said Erica Baker-Vargas, who helped search the night Jhessey disappeared until 2 o'clock in the morning.
For those who gave up hours of their time to help find the missing kindergartner, today's news of the girl's mother, Jerice Hunter, was hard to take.
Katherine White said, "I was almost in tears. I was just shocked."
Neighborhood volunteers pounded the pavement, knocking on doors and passing out fliers, day in and day out.
"I was doing it almost every single day the first three or four weeks. It was a lot of work," recalls White.
Now, nearly six weeks later, Jerice Hunter's arrest for child abuse charges directly related to Jhessey has divided the neighborhood. Some now believe she must know something about what happened to her daughter. Others disagree.
Alicia Mattox said, "I looked in her eyes every day when we were standing there on the corner, when we had the candle ceremony and she was hysterical. To me, I don't believe she did it."
Regardless, the hearts of these neighbors are heavy, with Glendale Police announcing today it is likely Jhessey Shockley is no longer alive.
"I just was devastated that she might be dead. It hurts," said White.
With Jerice Hunter now in custody, the biggest question remains.
"Where's Jesse?" said Bishop Tia Effort, who organized a group to help find Jhessey. "The community wants answers."
Copyright 2011 KPHO. All rights reserved.