Police link man to 3 unsolved sex assaults
Posted:
Updated: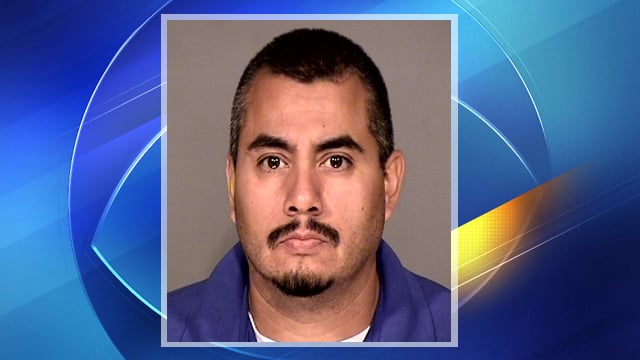 Ray Lopez, Jr.
PHOENIX (CBS5) -
They were violent, brutal crimes committed against three teenagers.
Phoenix Police said Thursday that they have finally solved three rape cases from the 1990's.
Ray Lopez Jr., 37, is now facing sexual assault charges from incidents that took place from 1994 to 1996, police said.
"The victims were kidnapped, held at gunpoint and brutally attacked," said Phoenix Police Officer James Holmes.
Holmes said that the Phoenix Police Adult Sex Crimes Cold Case Unit is always looking for evidence that will help solve crimes from years past.
Lopez was convicted on drug charges this summer. He was later required to submit a DNA sample to be placed in a national data base.
Sgt. Jim Markey said that they recently received a hit on the three past rape cases that linked Lopez to the crimes.
"The technology keeps getting better and better, so that's what's helping us identify more offenders through the use of DNA," Markey said.
According to Markey, the sex assault cases involved a 19-year-old female who was selling magazines near Indian School Road and 27th Avenue in Phoenix in 1994. Police say the suspect took the woman to another location and raped her.
The other attacks took place in 1996 and involved two 14-year-old girls, police said.
Lopez has a long criminal history.
Copyright KPHO 2011. All rights reserved.