Prince Harry checks out Gila Bend night life
Posted:
Updated: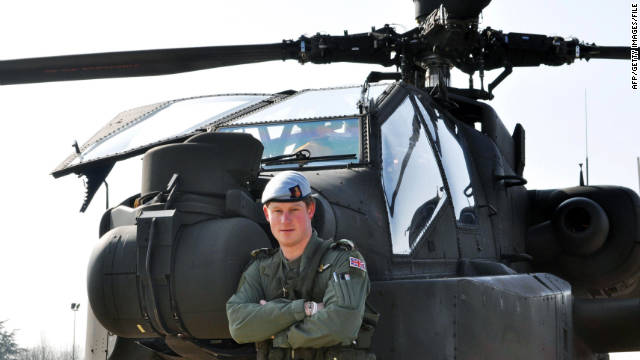 © CNN / Prince Harry
GILA BEND, AZ (AP) -
Gila Bend has finally received a visit from royalty. Prince Harry dined with about 30 military companions Friday night at the Little Italia Restaurant.
The royal visit came as a big surprise to the staff and restaurant owner Antonino Buccellato. He says Harry ate a pizza covered with pepperoni, bacon and sausage.
Locals have been wondering if they would get a chance to see the third in line to the British throne. Buccellato says patrons recognized the prince and began whispering and talking to one another, but nobody got up and asked to speak to him. They were very respectful of Harry.
"The fact that Prince Harry was not bothered by anyone says quite a bit about the good people we have here in Gila Bend," said Mayor Ron Henry. "We respect his privacy."
Prince Harry is in western Arizona participating in Apache Helicopter training at the Gila Bend Air Force Auxiliary Field.
Copyright 2011 KPHO. All rights reserved. The Associated Press contributed to this report.