Woman says neighborhood dogs were poisoned
Woman says neighborhood dogs were poisoned
Posted:
Updated: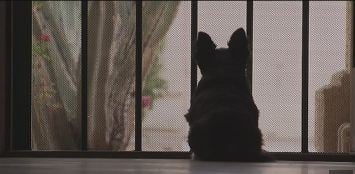 AVONDALE, AZ (CBS5) -
An Avondale neighborhood is on edge after a string of dog deaths that people living there said are too similar to just be a coincidence.
When you walk into Sherri Adams' house you can hear her pets before you see them.
"I know that dogs can be annoying. They can bark and they can do it in the middle of the night," Adams said.
But her chatty little friends are still living beings.
Which is why she called CBS 5 when she realized something wasn't right.
"Last Sunday I noticed one of my dogs was sick," she said.
Adams thought he'd just come down with a bug and brushed it off as something he'd get over.
"He got better and the next day when another dog got sick I just assumed he caught the same thing," Adams said.
Pooch number two is Pierre.
Adams went out for a bit, and when she came back she knew this wasn't your typical upset stomach.
"Pierre was just lifeless. His eyes were wide open, he was passing blood and tar," she said.
Pierre was breathing, but barely.
Adams rushed him to the vet.
"I guess he was brain dead when he got him there because the vet said he didn't respond to the light," she said.
Adams had to say goodbye to her little buddy.
"The vet said it was toxic. Toxic poisoning," she said.
She came home to find two more sick dogs.
Then Adams said she found out she wasn't the only one.
"Two doors over they had four dogs get sick and one of them passed away," she said.
Adams said it's too much to be a coincidence.
"I have no idea, they have a sick twisted mind is all I can think," she said.
Her backyard butts right up against the road.
She said she thinks someone might have thrown something over and poisoned her pets.
"If the dogs were bothering someone so badly, I wish they would have just come to me and told me," she said.
Now she said she keeps her dogs inside more than out and hopes whoever might have hurt them realizes they aren't just pets, they're her family.
Adams said she called police and they said they can't do much to investigate.
She just wanted to put the word out to others to pay extra attention if your pet gets sick.
Copyright 2011 KPHO. All rights reserved.