Battle over "smart meters" heats up
Posted:
Updated: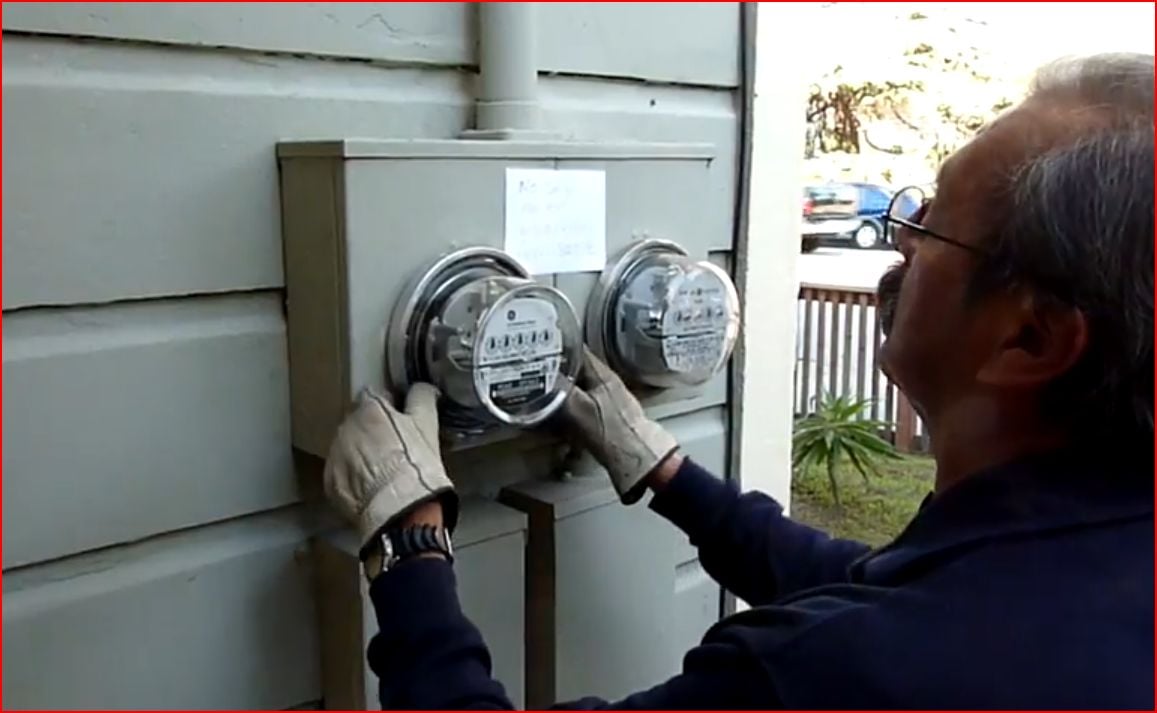 Phillips' meter being replaced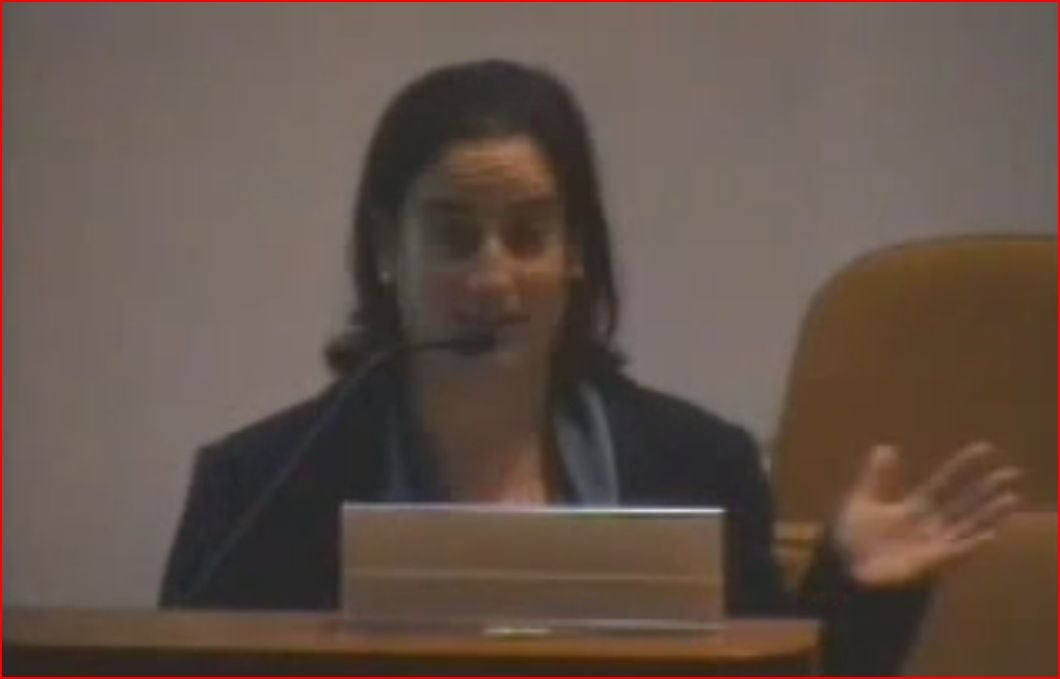 Phillips testifying about her health problems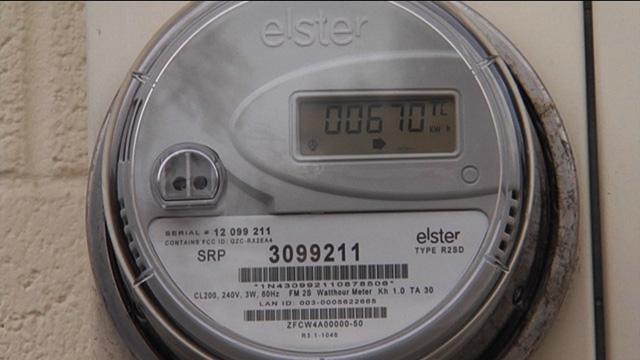 An SRP 'smart meter'
PHOENIX (CBS5) -
A California woman scored a victory over her power company in a battle over "smart meters," but authorities do not expect more such cases.
CBS 5 News first reported on the controversial smart meters in February 2011. A growing number of people feel the power meters - which transmit usage information via radio waves- disturb their health and/or sleep. More and more cities around the country have asked for or are considering a halt to their installations, awaiting further study.
Caitlin Phillips of Santa Cruz, CA, says her health problems began within hours of having a smart meter installed against her will.
"That night I awoke to severe anxiety, headache and buzzing in my teeth," she told her state regulators. "The next morning I discovered that the smart meter was directly above my head where I sleep, separated by one wall."
This week a video appeared on You Tube showing power company technicians at Phillips' home reinstalling an old-fashioned analog meter with a dial. The video captured the attention of vocal anti-smart-meter activists and has spread rampantly across the Internet.
CBS 5 News viewer Paul Harding wrote, "As of today PG&E of California is replacing the smart meter with the old analog meters due to health issues. You were the first to air our health complaints in Arizona and hopefully SRP will cease to install these hazardous devices."
Don't hold your breath, Paul. What you have seen is only half of the story.
Phillips had testified Oct. 20 at a meeting of the California Public Utilities Commission about her months-long fight with her electric company, Pacific Gas & Electric. PG&E had earlier notified customers that it would be replacing their old analog meters with new digital smart meters in August. Phillips told commissioners that she met the installer outside her house and objected to the new meter. Still, it was installed later that day while she was away.
"When I contacted PG&E to complain, they responded with intimidation and threats," she said.
Phillips then took the drastic step of hiring an electrician to replace the power company's smart meter with an analog meter bought elsewhere. After she explained the chain of events at the regulatory meeting, the CPUC advised Pacific Gas & Electric to remove Phillips' smart meter and replace it with an analog meter that meets PG&E standards - a move many including Phillips consider a victory.
A company spokesman told CBS 5 News that the incident is isolated.
"The CPUC is going to decide how an opt out solution would work for our customers. Until a decision is reached, we do not anticipate installing any additional analog meters," said PG&E's Greg Snapper.
Arizona power companies were unaware of Phillips' case.
An Arizona Public Service spokesman called smart meters safe. The company website says the radio frequency from a cellular phone is more than 1,000 times that of an APS smart meter. The company has already installed the new meters on more than half of its customers' residences or businesses, and plans to have installed them on all customers' homes or businesses by 2014.
A customer service representative, however, explained that there is an "escalated" process by which customers can retain or revert back to an analog meter.
Salt River Project began using the new meters in 2003. Spokesman Scott Harelson said, "SRP has installed 730,000 smart meters in the last three years and processed 70 complaints. Most of those have been taken care of."
SRP also has an opt-out program which allows customers to prepay for their electric and not have a smart meter. Harelson said the company is also developing a second program which would allow customers to have the wireless transmitter disabled. In return, those customers would have to pay a monthly "read fee" to have a meter reader visit their home.
PG&E's Snapper said his company submitted a similar wireless opt-out proposal to the CPUC in March of this year and is awaiting a ruling. In the meantime, if customers complain, Snapper said the company makes a note of it and advises them that a decision to PG&E's opt-out case is pending.
Pending, also, may be the status of Caitlin Phillips' analog meter. PG&E plans to have all its customers on smart meters by mid-2014. Phillips and other activists will be fighting that every step of the way.
For more information:
Copyright 2011 KPHO. All rights reserved.