Valley foster parents wrongly billed for care of child
Posted:
Updated: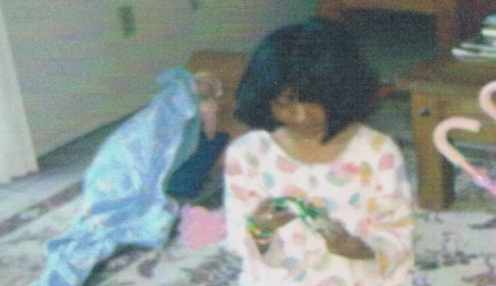 Jocelyn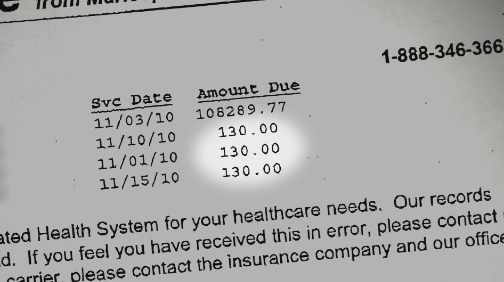 The bill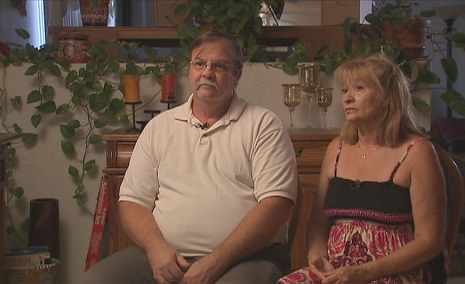 Carl and Justina Sadlier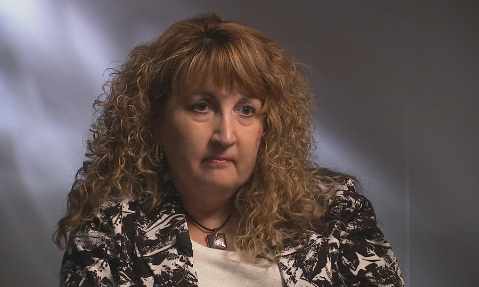 Janice Mickens, head of the Children, Youth and Families division of DES
Carl and Justina Sadlier opened their Phoenix home through the years to nearly a dozen foster children. But their story of service recently took a brutal and expensive turn.
Their nightmare started with harassing phone calls. Then came the threats from the unlikeliest of places - a Valley hospital.
The Sadliers' selfless decision to take in a little girl last year has nearly destroyed their finances and cost them their good credit.
The Sadliers were smitten by 9-year-old Jocelyn, who was the only survivor of a fatal crash in Casa Grande that killed five people, many of them her family members, in April 2010.
No one should have survived.
Little Jocelyn spent more than a month in the hospital recovering from her physical injuries.
The emotional ones would understandably take much longer to heal.
But with no place to call home, no family, Jocelyn was in need of another miracle. This time, in the form of a guardian angel.
"The CPS case worker called and asked if we had room for another child," Carl recalled. "They were very surprised she had survived. So we said, 'Of course we'll take care of her.'"
But this time, they had no idea how much the scared little girl with big brown eyes and a battered heart would need them.
"She was just crying in the back seat. She didn't want to get out of the car," Carl said.
"She was just a wreck in every way I could think of," Justina added.
Every week the Sadliers would take Jocelyn to different appointments with doctors to help her recover from her injuries.
Over the next five months, the shy, broken little girl began to heal.
And the Sadliers began to love her.
"When they come to you, they are very hurt and sad and so you just open up your arms and see what you can do," Justina said.
But the Sadliers never expected what would happen next.
"We started getting these humongous bills," Justina said.
The bills were from Maricopa Medical Center, some in the hundreds of dollars, others in the thousands.
All totaled, the Sadliers' were billed nearly $110,000.
"We called the case worker and said we've got this hospital bill and we assume you are going to take care of this bill and she said she would," Carl said.
The Sadliers waited and then called again. And again. But they said Child Protective Services, under the auspices of the Arizona Department of Economic Security, did nothing to intervene.
And then things got worse.
"They started calling and calling, and now they're like, 'We want to collect the money either way,'" Justina said.
When asked if CPS had taken care of the bill, Carl said, "It still isn't taken care of."
The Sadliers said the uninformed hospital continued sending bills every month and threatened to send it to collections.
"There has to be protocol," Carl said. "And I can't imagine it being (to) harass the foster parents until they pay."
In Arizona, when you become a foster parent, you are not legally responsible for the child's medical bills. Foster children are still in the care and custody of DES. And that means DES is responsible."
When asked about the Sadliers' hospital bill for $108,000, Janice Mickens, head of the Children, Youth and Families division of DES, said, "I have not seen that."
When asked if she was surprised, she said, "It … I'm not aware of any bills going to foster parents."
CBS 5 Investigates sat down with Mickens, and quickly learned it was hard to get a straight answer.
Mickens said she didn't know if the improper billing was caused by the system. "You know, I don't know that because, again, I'm not that familiar with the case."
"Somebody in this department knows about this mistake of a $108,000 bill. Do I need to talk to someone else about it?" CBS 5 Investigates asked.
"No you're dealing with a confidentiality issue," Mickens said.
But CBS 5 Investigates wasn't asking about the foster child whose name is on this bill. We were asking about the bill that was sent to the foster parents.
"I can only tell you what the advice was that we got in responding to this particular situation," Mickens said.
Mickens was asked over and over how the mistake could have happened. Not once did she offer an explanation. In fact, it wasn't until we started asking CPS questions, that the Sadliers say the bill collectors stopped contacting them.
Even then, CPS refused to discuss the girl's case.
So what about next family that steps in as a guardian angel?"
For Jocelyn, she's since been placed with family members out of state.
As for the Sadliers, it's been a rough road to near financial ruin and then having to say goodbye to the little girl who filled their lives with so much love.
"We wanted her to stay with us," Carl said. "And she wanted to stay with us, also. It was a very moving experience. And, we're still in contact with her. She hasn't forgotten us and we won't ever forget her."
The Sadliers told CBS 5 Investigates that they have stopped receiving bills from the hospital, but last time they called to check, they were told the bill is now being sent to the most surprising of recipients: Jocelyn.
CPS has promised once again to resolve the problem.
Copyright 2011 KPHO. All rights reserved.