Jury: Baseline Killer eligible for death penalty
Posted:
Updated: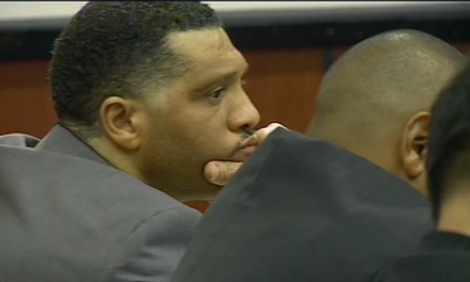 Mark Goudeau
PHOENIX (CBS5/AP) -
An Arizona jury has found that the so-called Baseline Killer convicted of killing nine people is eligible for the death penalty.
Maricopa County Superior Court says the jury found aggravating factors in State vs. Mark Goudeau and now the defense must present mitigating factors arguing for a life sentence at a hearing Wednesday.
Once that happens, the jury will decide whether to sentence him to death or life in prison.
This comes after the jury found 47-year-old Goudeau guilty Monday of the nine murder counts and 58 other charges, including kidnapping and rape in a case that terrorized the Phoenix area during the summer of 2006.
Goudeau already is serving a 438-year sentence in a 2005 sexual assault case tied to the Baseline Killer attacks.
The nine people killed ranged in age from 19 to 39 years old, and eight were women who prosecutors say refused to submit to Goudeau's sexual demands.
Copyright 2011 KPHO. All rights reserved. The Associated Press contributed to this report.