Trick-or-treat for missing Jhessye Shockley's neighborhood
Posted:
Updated: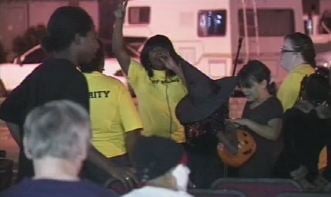 GLENDALE, AZ (CBS5) -
Monday night a non-profit organization went to the area where missing 5-year-old Jhessye Shockley was last seen to give the kids there a safe place to trick-or-treat.

A Minnesota based group called Tough Challenges set up in a parking lot near 45th Avenue and Glendale to keep all the kids in one place.

One of the organizers, Bishop Tia Effort, said that they traveled to different places all over the nation to help improve communities.

They have been following the case of Jhessye Shockley since it started and said that they even have their own investigative team working on it.

Monday night there was music, games and candy for the children.

One parent said the event gave her a little more peace of mind.

"When I got off from work I didn't know what I was going to do for trick-or-treating. I was just going to buy some candy and popcorn and sit in front of the TV. And then I met Bishop Tia and she gave me a flier and said she was going to have a party right here and that was really an answer to my prayers," said Shanta Milledge.

Through the night volunteers continued to stress the importance of remembering Jhessye Shockley and continuing the search for her.
Copyright 2011 KPHO. All rights reserved.