Man, 20, held in flight attendant's murder
Posted:
Updated: Oct 30, 2011 11:25 PM MST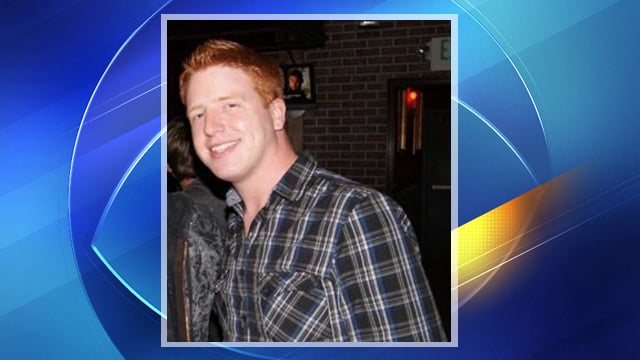 Twitter photo of Nick Aaronson
PHOENIX (CBS5) -
A Mexico city prosecutor says a 20-year-old man with a previous criminal record for robbery is being detained in connection with the murder of a Phoenix-based U.S. Airways flight attendant.
Nick Aaronson was found dead in his Mexico City hotel room early Saturday morning.
During a news conference Monday, officials in Mexico said Nick Aaronson likely met Jose Luis Lira Cuellar, also known as "The Shadow," at a bar, and both of the men went back to the hotel. The pair was seen together on hotel surveillance.
The Mexico City prosecutor Miguel Angel Mancera said the motive was robbery. The suspect had a previous criminal record for robbery.
When Cuellar appeared with officers Monday, the man said that he only punched Aaronson twice but insisted he did not kill him.
While on a telephone interview from her California home Sunday night, Anita Aaronson said her son was "brutally murdered" saying she believed that he was "strangled and beaten."
"We are devastated, totally, all of us," said Anita. "My oldest son Jason is on a plane flying down to Mexico City to bring Nick home," she said.
Anita said her son, Jason, was at Phoenix-Sky Harbor International Airport on Sunday night to catch that flight to Mexico City and said the flight attendants showed their family a tremendous amount of respect.
"They were just lining up and coming from all over the airport to give him condolences. They did love Nick so much," she said.
The latest Facebook post from Anita Aaronson addressed Jason's trip to Mexico City:
this what is happening, Jason saw Nick in Mexico today, he had braced himself for the worst, but said Nick just looked like Nick sleeping. He met with the American Embassy, Coroner, FBI and the district attorney, and Nick is being taken care of in the best possible way, he cannot bring him home tomorrow because they cannot release him until Wednesday, so he will arrive in Phoenix on Wednesday. ...The funeral will be on Satuday and I will post all the details of the church and time soon, so many arrangements have to be made, and all the details arnt ready yet. A pastor who knew Nick all his growing up years is coming from a long way away to do the service and he wants anyone who would like to have something read at the service to send it to me by email anitaa3@hotmail.com, and anyone who would like to do a eulogy in person for Nick to let me know. I have gone though many songs and I have decided on You Light Up my Life, because this what is what did for me and to many others, his friend Sarah will sing it, she will record it ahead of time because she is too emotional to sing it. I am also thinking of the Josh Groban song You raise me up, its all so difficult and I want to do it right. I keep thinking this is the last thing I will do for my beautiful boy, and I want to do it right with love and respect. Thank you all for your wonderful outpouring of love, we all loved him and I have joy in knowing the last words we said to each other on Wednesday was "love you" we said it to each other and meant it.
Anita said the FBI called her at 2:30 Sunday morning to tell her they had made an arrest. She said they used hotel security cameras to catch the man.
Meanwhile, a friend of the family told CBS 5 News on Sunday that the suspect stole Nick's iPhone and police were able to track the suspect using the phone's GPS system.
"I wish they had the death penalty in Mexico. He took the bright light out of my life," Anita said.
"He was only 27 and he had so much to live for and he was so charming and was just a really nice man," Anita said about her son.
Anita said she is waiting for the results of an autopsy report and believes that it will only confirm that her son was murdered.
For now, she says she has been taking hundreds of phone calls from Nick's friends sharing their condolences, many of them from the Valley.
A Mexico City paper said that Aaronson, who lived in the Phoenix area, was found on the floor of his room by his co-workers just after 6 a.m. Saturday at a five star Hilton hotel. The paper said he was strangled with a belt around his neck and hands tied behind his back, according to NoticiasMexico.com.mx.
Prosecutors said no drugs, weapons or messages were found in the room.
President of the Association of Flight Attendants Council 66, Deborah Volpe, spoke with CBS 5 News Saturday. She said she knew Aaronson well.
"A lot of the representatives within the flight attendant union have worked very closely with Nick. I had a very friendly conversation with him a week ago. I have known him for at least five or six years. Nick is a very popular flight attendant, very happy, great personality, very open and compassionate," she said.
According to a statement on the union's website, "Preliminary findings do not indicate a safety breach at the hotel. Therefore, we do not believe our crew members are at risk. However, until this matter is resolved, layover crews will be temporarily relocated to an alternative location."
CBS 5 News also found that Aaronson worked for U.S. Airways since 2006 and studied at Rio Salado College.
Friends of his spoke out on a union blog and said that their thoughts and prayers are with his family.
Copyright 2011 KPHO. All rights reserved.