Search For Lisa
Interviews with Baby Lisa's brothers scrapped
Posted:
Updated: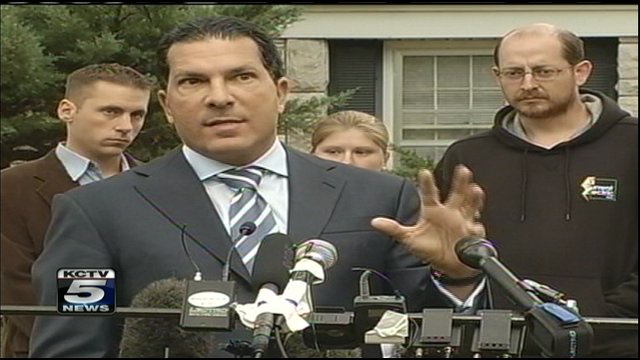 KANSAS CITY, MO (KCTV) -
Debbie Bradley and Jeremy Irwin have canceled plans for a trained specialist to interview their two sons about the disappearance of their missing daughter.
The 5- and 8-year-old half brothers were scheduled to be interviewed for a second time Friday. The specialist was also to take DNA samples from the boys.
But Kansas City police said about 10 p.m. Thursday that those interviews were off at the request of Joe Tacopina, the New York attorney who is representing Bradley and Irwin.
Darin Snapp, spokesman for the Kansas City Police Department, said that Tacopina did not give a reason. Tacopina indicated that the interviews would be rescheduled for next week and police hope that occurs, Snapp said.
Police have said they needed the two boys to answer questions about what they saw and heard in the hours in which their sister went missing from her Northland home more than three weeks ago. Police had sought the boys' DNA in an effort to compare it against DNA collected from the home.
Tacopina was in Rome earlier this week and could not be reached for comment Thursday night.
Relations between the couple and detectives have been tense since the initial hours when baby Lisa went missing. The couple faced tough questioning from detectives.
The boys were initially interviewed by a trained specialist in the hours immediately after their sister went missing and an Amber Alert was in place for the Kansas City area.

The cancellation of the interviews comes the same day that the Kansas City area attorney for the couple called off a news conference and a tour of their home. Kansas City police also helped lead a two-hour search of a nearby pond Thursday, but turned up nothing.

Bradley has said she expects to be arrested in connection with the disappearance of her daughter. Irwin called 911 about 4 a.m. Oct. 4 to say someone had snatched his sleeping daughter from the crib of their home.
No suspects have been identified publicly by police.
To read yesterday's announcement about the planned interviews with the two boys, click here.

Copyright 2011 KCTV. All rights reserved.