Missing girl's family: Where's the national media?
Posted:
Updated: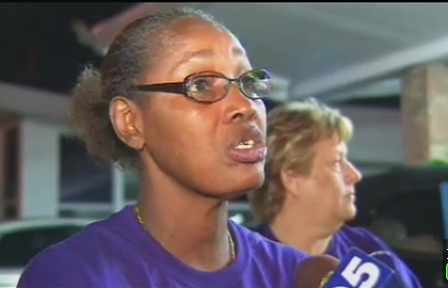 Shirley Johnson
PHOENIX (CBS5) -
The story about Jhessye Shockley's disappearance has been on the local news every day since her disappearance last Tuesday. But her case has received precious little national coverage.
"I want the national media to pick it up. I won't stop until they do. I don't know why it's not national now," said Shirley Johnson, Jhessye's grandmother. "They have that ability to send out to other states. They have that ability to make sure someone from across the nation (knows) what is going on."
Retired Phoenix police sergeant and child advocate Paul Penzone said he has also noticed the distinct lack of national coverage.
"I don't know what's missing or why, but in our community this is a big deal. We'd hope it would get national media in hopes of getting a successful recovery," said Penzone.
Penzone, who was formerly a spokesperson for Silent Witness, now works as a panelist on The Nancy Grace Show.
"I have spoken to producers there and kind of put a bug in their ear, saying please keep an eye on this case. This is a precious little girl, and maybe you guys can take a look at covering this and help them find her," said Penzone. "Continued coverage absolutely is critical. The eyes of the community are going to be biggest tool for law enforcement if this little girl is somewhere where she can be seen and recovered."
Jhessye's grandmother and about a dozen of her friends and neighbors went to the state capitol in Phoenix on Thursday to draw more attention to the case in hopes of finding the girl alive.
Copyright 2011 KPHO. All rights reserved. The Associated Press contributed to this report.