UPDATE
Fast-food bandit gets long prison term in Phoenix
Posted:
Updated: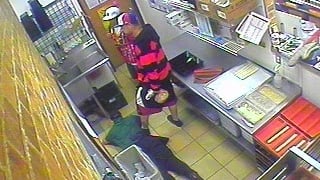 Courtesy of Tempe Police Department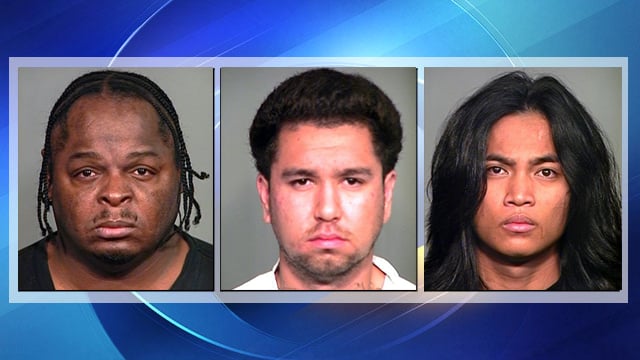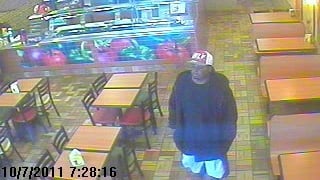 TEMPE, AZ (CBS5/AP) -
A man accused in a string of violent robberies of fast-food restaurants in the Valley in 2011 has been sentenced to 81 years in prison.
Tony Tucker, 41, was sentenced Friday, according to Maricopa County prosecutors.
Tucker was one of three men police dubbed the "Fast-Food Bandits" who allegedly robbed seven Subway and McDonald's restaurants in Phoenix and Tempe from September to November in 2011.
Police said Tucker was involved in all seven robberies and forced one restaurant employee to disrobe and fired a gun twice in the direction of a customer.
Tucker was arrested in January 2012. He was charged with six armed-robbery counts, 11 kidnapping counts, 12 aggravated-assault counts, one count of attempted sexual assault, three counts of unlawful discharge and one of attempted armed robbery.
Tucker was arrested with Christopher Kimball and Vincent Nitura, all from Phoenix.
Kimball, 20, was sentenced to four years in prison on felony counts of armed robbery, kidnapping and aggravated assault.
During the crimes, one or more of the suspects would arrive at the business, typically around opening or closing time, officers said. The suspects would then use force to direct the victims to the back of the store while pointing a firearm at the victims. The suspect would demand cash and then leave.
No victims were seriously injured.
Copyright 2014 CBS 5 (KPHO Broadcasting Corporation). All rights reserved. The Associated Press contributed to this report.